Johnny only had 3 pods squireled away
I'm gonna mix and match all the best parts into one.....think we gonna rock the 11/52 reverse 50mph speedo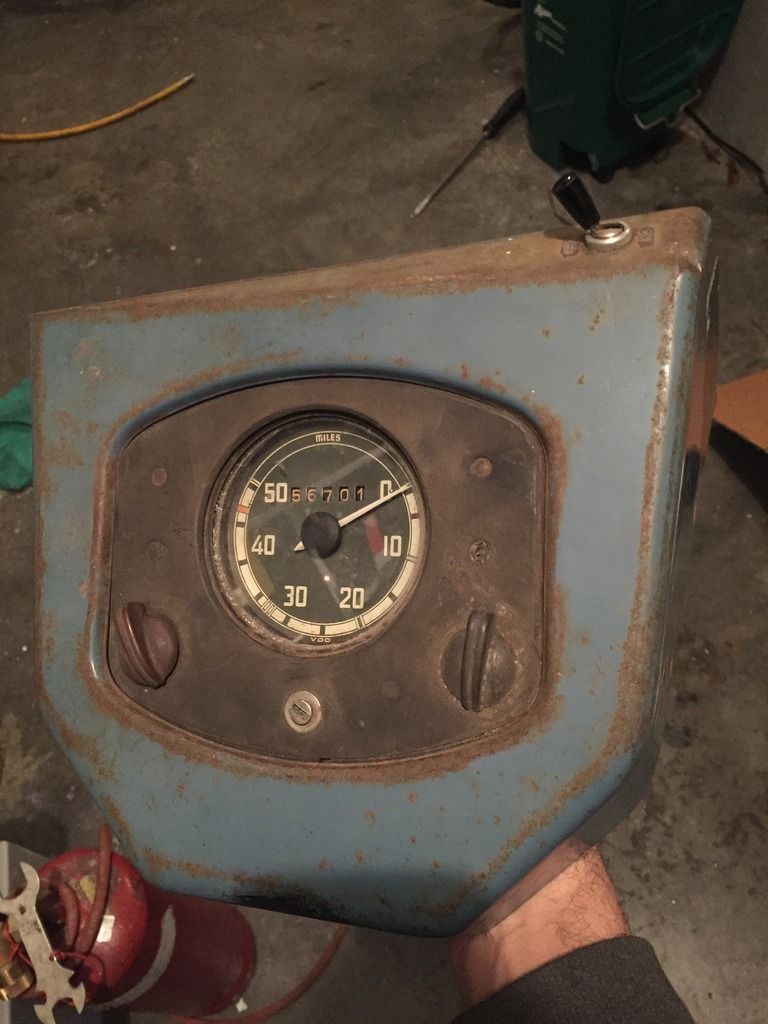 No wonder the switches have shitty conductivity!
Correct panhead M8 screws for mirror arms, el cheapo repop mirrors scuffed with grey scotchbright.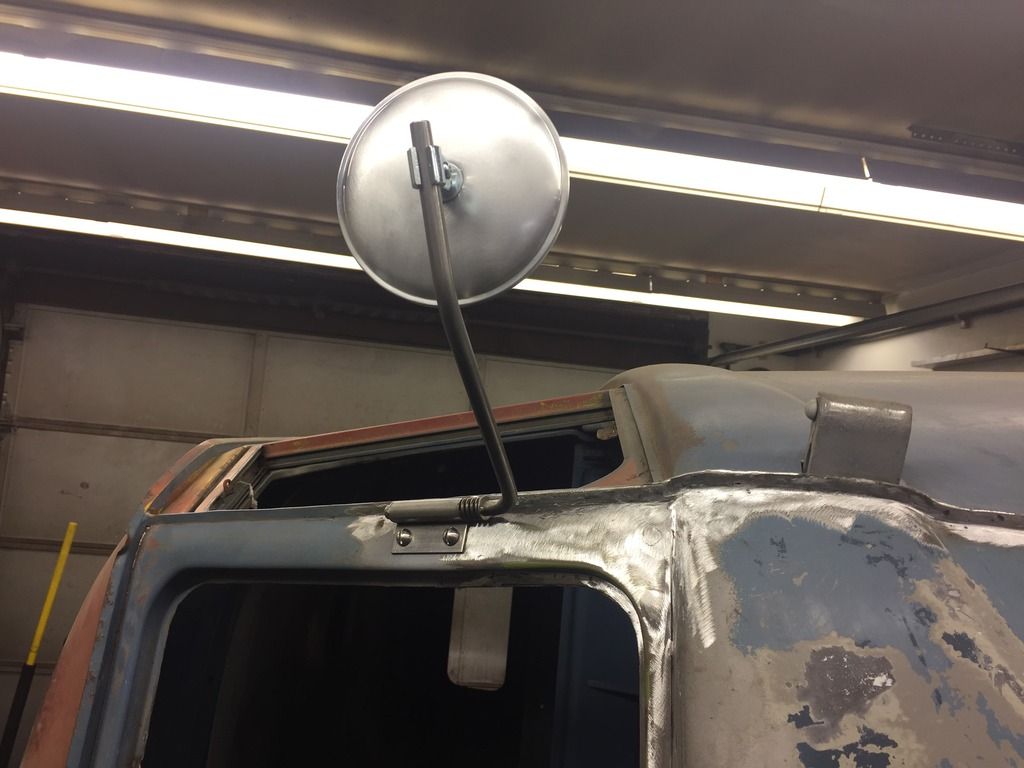 I had enough of the red paint after another session of bongo drum beating on the roofskin.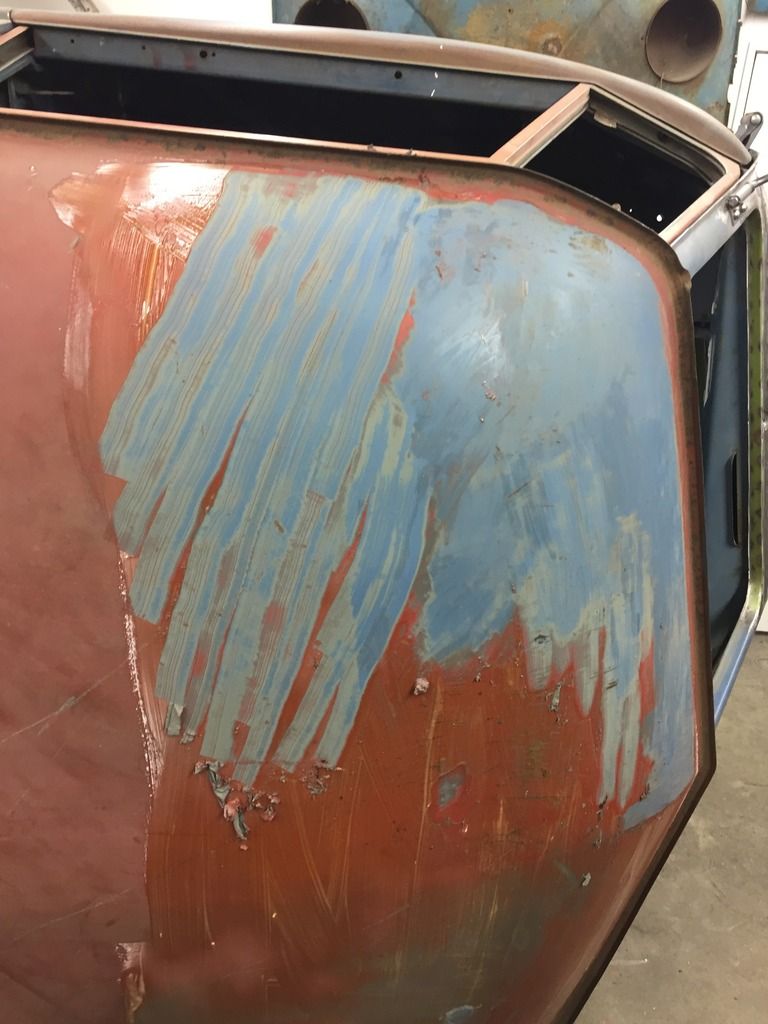 My best bro since jr. high Jay (hey another J!
) dropped by to get high!
2 hours later 2/3rds of roof was down to glorious L31!