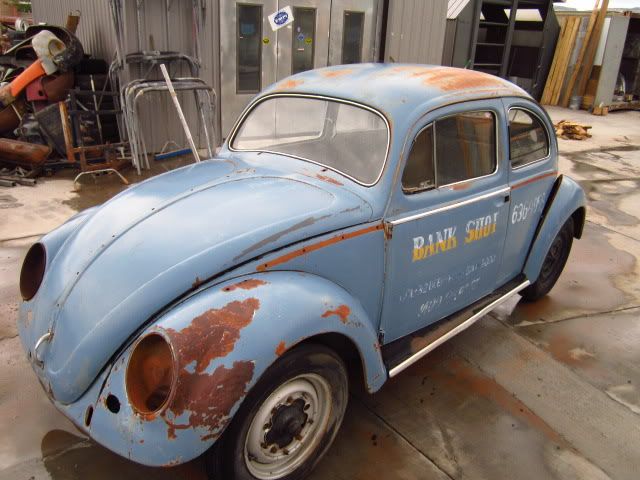 So I decided to pull this project outta my Split thread and post up in Bullshit where most of my topics belong!
I bought this 54 Oval in the same deal that I got my 52 Split, it was supposed to donate its entire right side to the Split but I kinda knew that I wouldn't be able to cut it up
I found other metal for the Split and even though it is completely side tracking, I have been collecting stuff for this build.
Here's the plan!!!!! I'm gonna build a "Faux Drag Car"!!!!
All Show-No Go!!!!!!
Ill be using this Zwitter pan, bought a COMPLETE drum to drum lowered drivetrain from Kevin a few months back so I have a good beam, tranny, brakes and a runner 36 horse, Im putting in just the drivers seat, running the Jackman spindle mount rims I got off of Franz in the front and likely some Appliance rims on the rear, I have an outer skin from a W decklid, not gonna install gauges, got new floor pans waiting at KCW, not sure if I'm gonna pull the door glass or not and I need to scrounge up some kind of racey gas tank to install in the passenger area, thought about getting one of those dumb aluminum wings.......
Usual Rusty dumb ideas!!!!
...... Think that's it for now
The idea is to have a car that looks like a Nostalgia Drag VW but instead of hauling ass is super light and gets Awesome gas mileage!!'