So - after a shit finish to 2011 and a similar start to 2012 I have decided to take the bull by the horns .
I am 40 this year and have decided that some things in life are more important than running round like an idiot for 60 hrs a week for a big corporation who dont give a toss about me and making myself ill in the process .
As some of you will know I have had a side line doing VW's for about 3 years and have decided to ditch the job and go full time .......
I have a customer who has a 21 window fresh into the country who wants a good quality resto and I need a shop truck ...
I have had a bit of a shuffle about with my own cars and now have my 21 window , my expensive oval ( zwitter ) and a 1948 chevrolet stepside ( 3600 ) - all of which are long term projects and leave me requiring a run about as I have had to give my company car back.
I have managed to get hold of a 1988 MK1 caddy - or rabbit pickup as its known on your side of the pond .
I plan to work on both pretty hard and get as much done in a month as possible - As JJ once said " you make your own luck " & " the harder I work the luckier I am "
Sounds like a good way to get things started .
So 1st up is the 21 - The white angel
Ive called it the white angel as it was originally a lotus white on lotus white bus - since had some work and painted yellow ( ish )
The bus is pretty good but has had some fairly dubious repairs in the past and the chassis is shot
Next up is my new shop truck .
Its a 1988 1.6 diesel 5 speed and its shite .
Looks like crap and sounds like a set of sockets being tumbled in an oil drum .
Anyway I like a challenge ......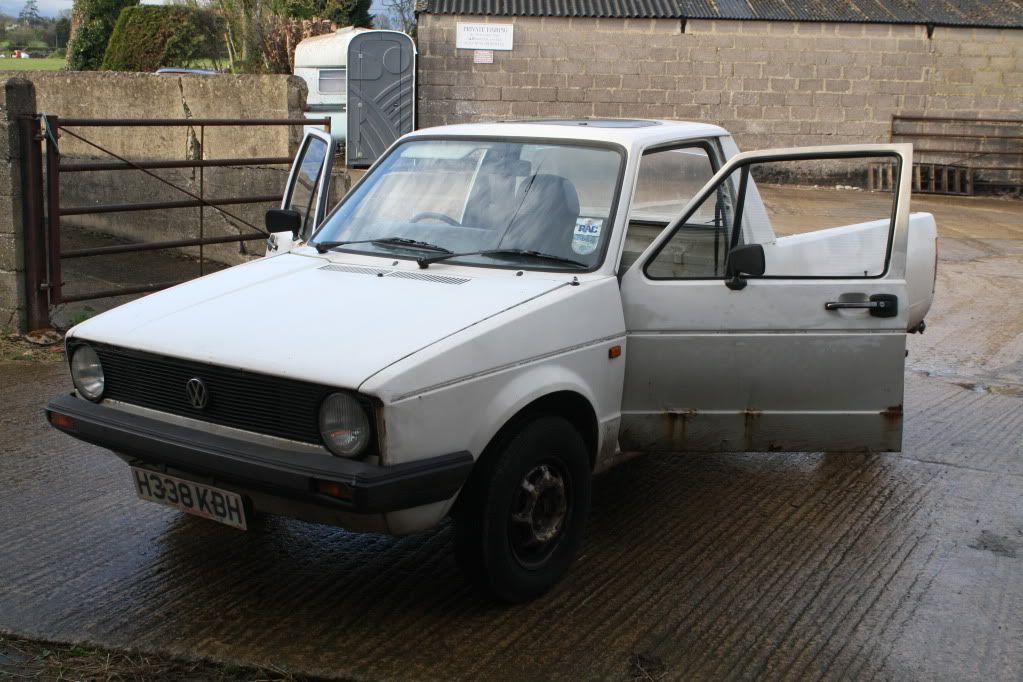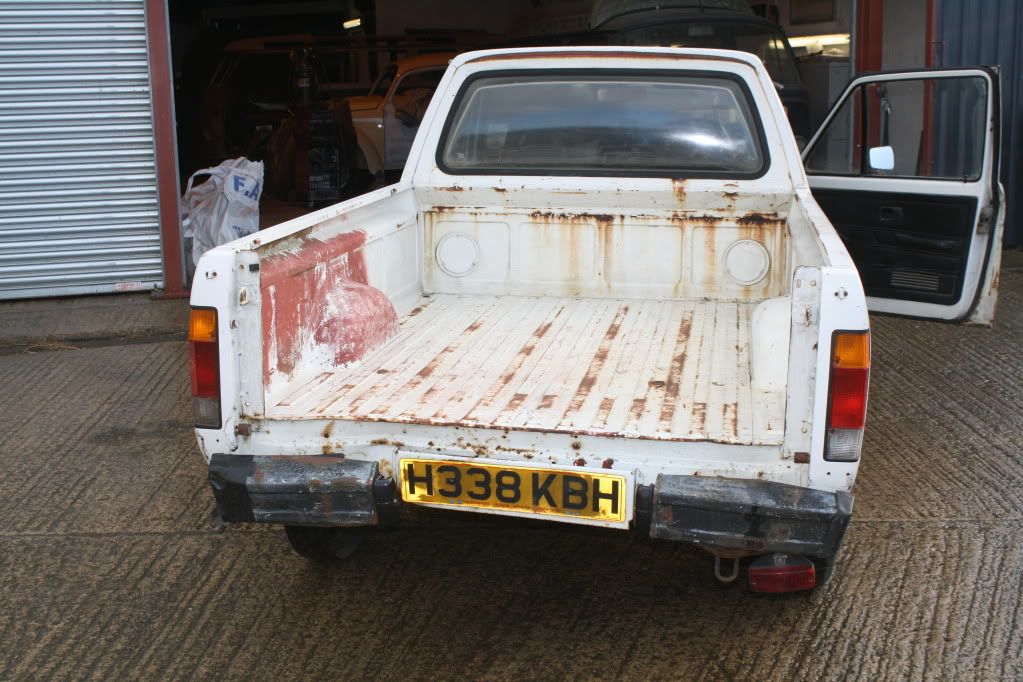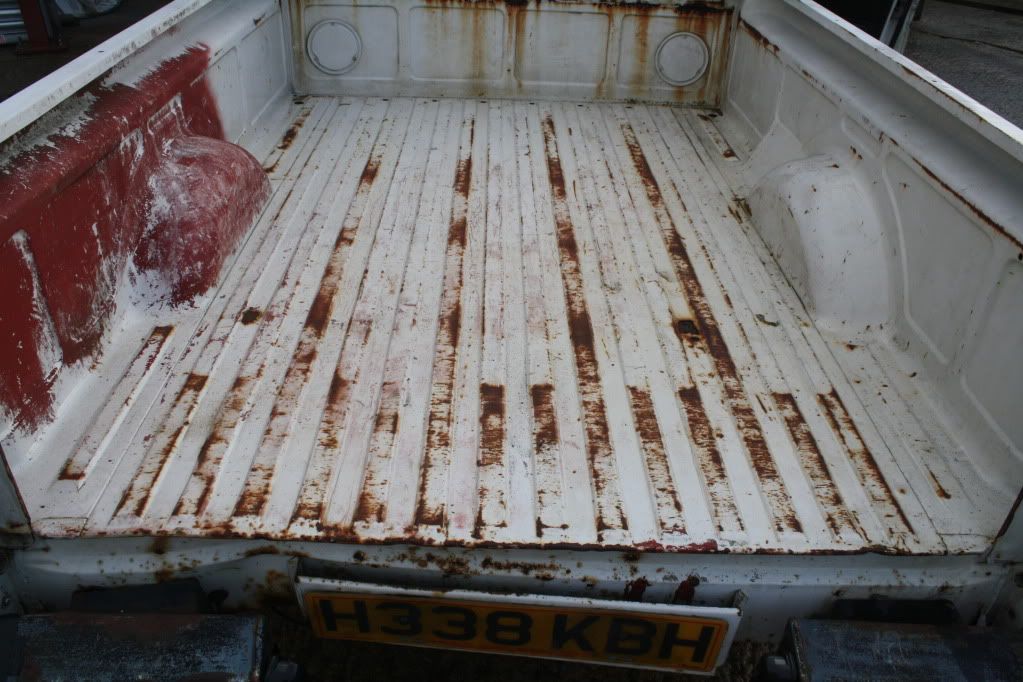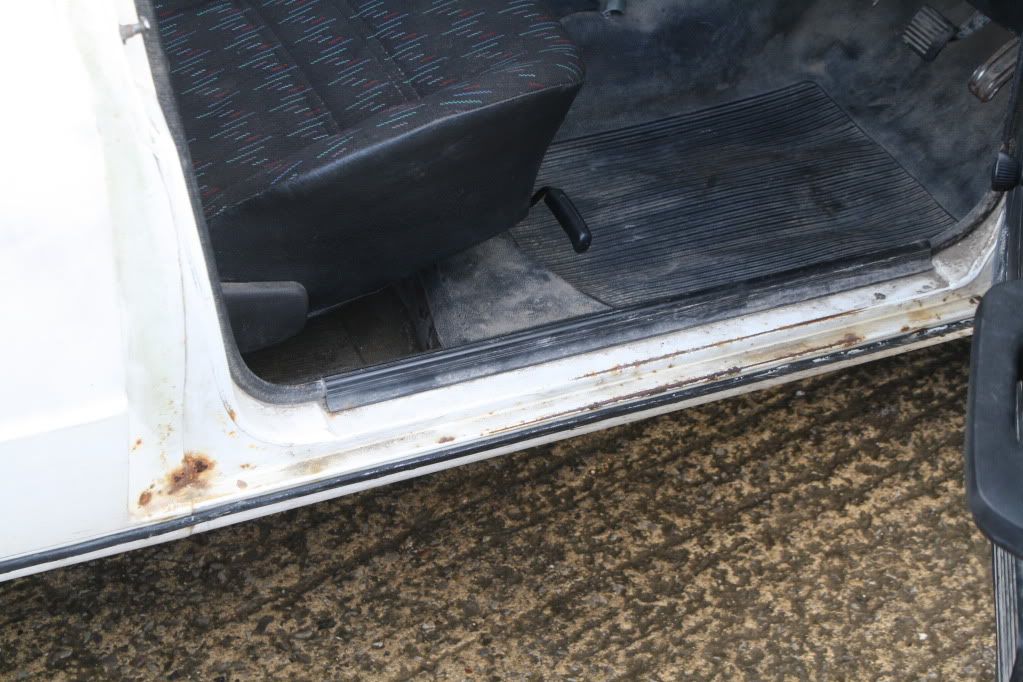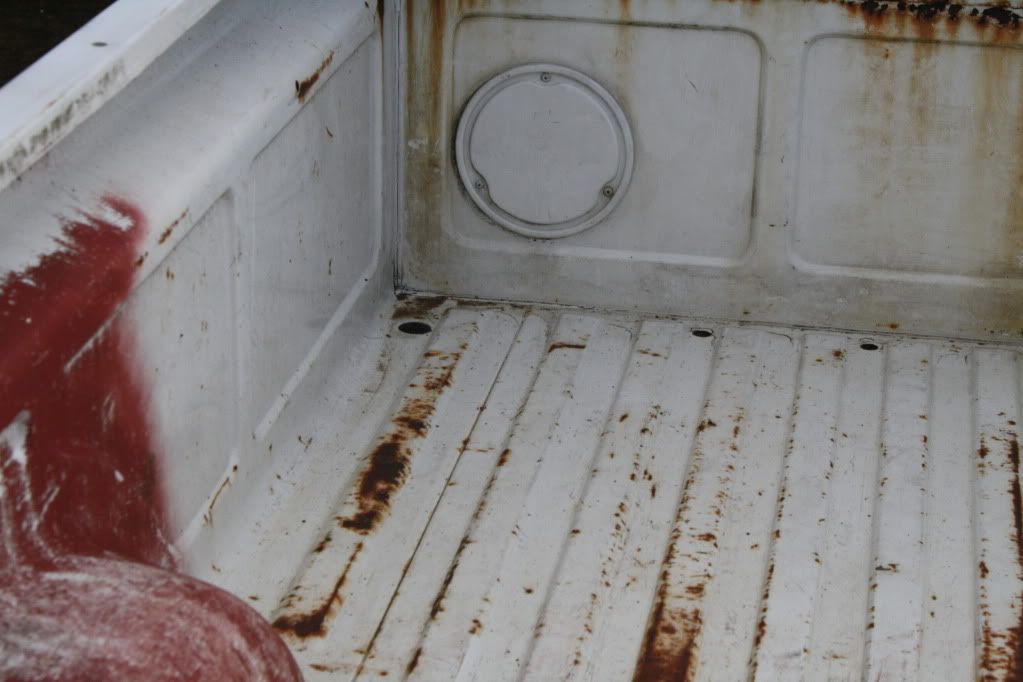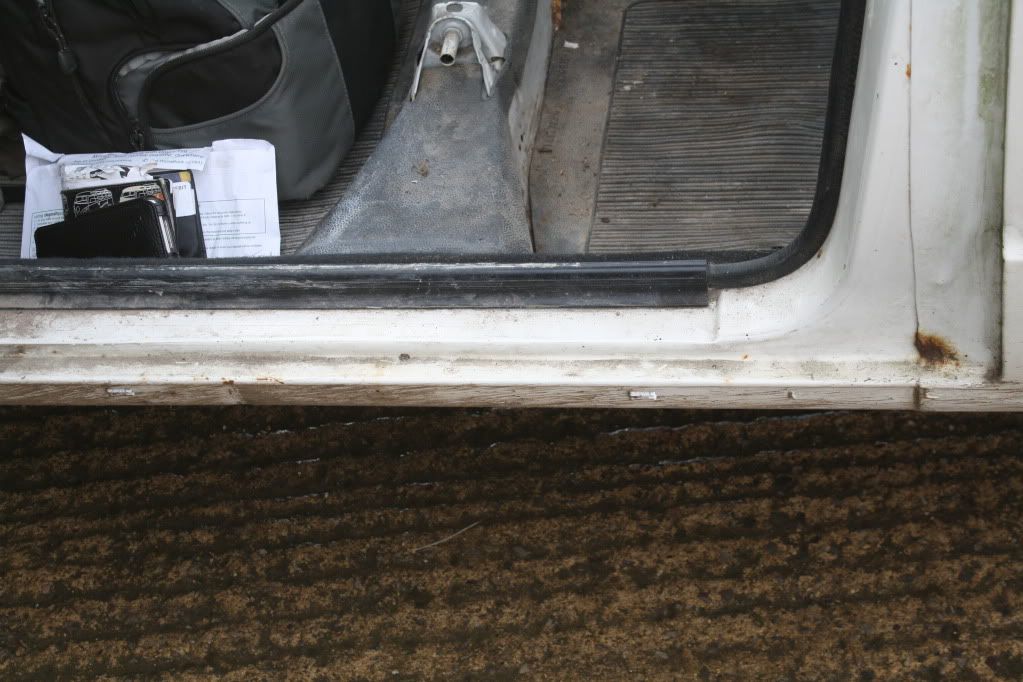 As you can see it has had a few bangs and dings and will need quite alot of work to get it sorted .
Plans for samba are a full resto to a high standard and engine being sorted - suspension will probably be red 9 design front IRS and rear Irs .
lowered by about 1 inch all round - OG interior and original white on white color scheme
Caddy will get a total makeover - Looking at very low - Retro color and something tasty on the wheels front - You know I like my wheel porn ...