Been busy on this, slacking on updates. Front clip is painted and installed, hood took 3 rounds of paint to get right. The clear kept showing stripes, once I grabbed the wrong reducer and wrinkled it all to hell. Repainted the cab also, went with more gloss than before. I like this round of paint better, I call it low gloss. Its glossy but no reflective qualities.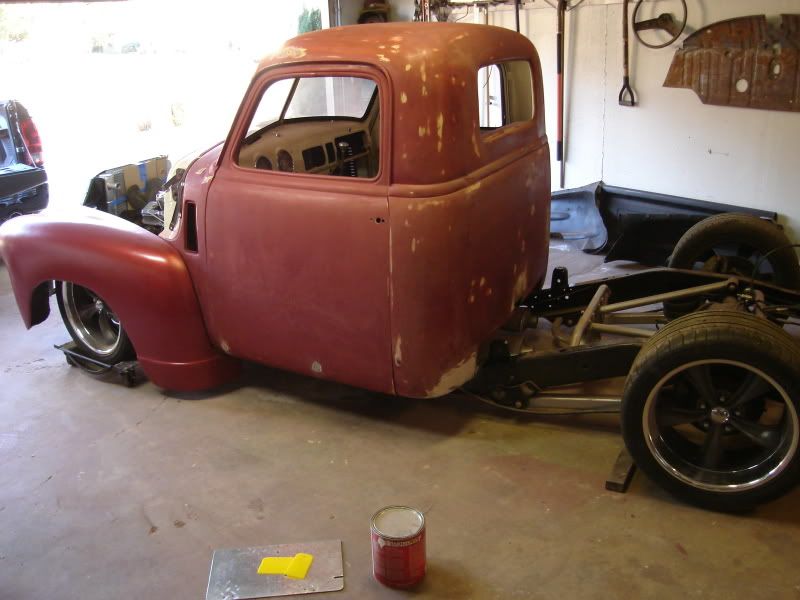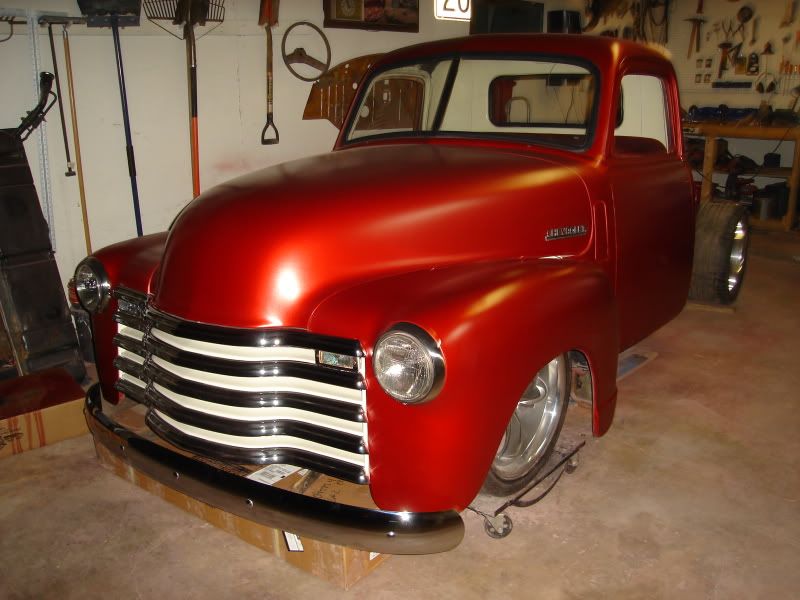 Lots of custom work on the bed, here is one of them.
Lots of parts rolling in
Engine getting buttoned up. Waiting on a few more parts before its a runner. Brakes are done, new lines, booster, master, pads, rotors, etc.