Hey guys! My first VW, practically given to me by Jobe. It's a Chianti Red/ Pastel White non-sunroof deluxe, no engine, but pretty solid, good for a first vehicle.
You know that stupid smile you got when you sat in your first car?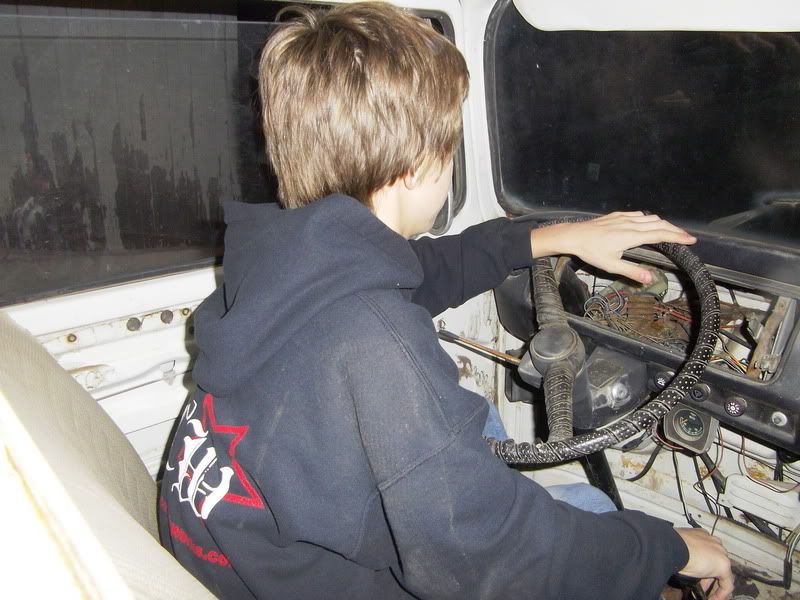 Like my hoodie?
First thing I really noticed wrong.
Now, I'm headed back out armed in warm clothes and some work gloves to tear into this. It sat out it a field for a while. Rat nests, corn stalks, cat piss, it's all in there. I'll post more pictures with some more information in a bit. Any advice or comments are much appreciated!
Images resized