So, just got back from Mike's house. It runs!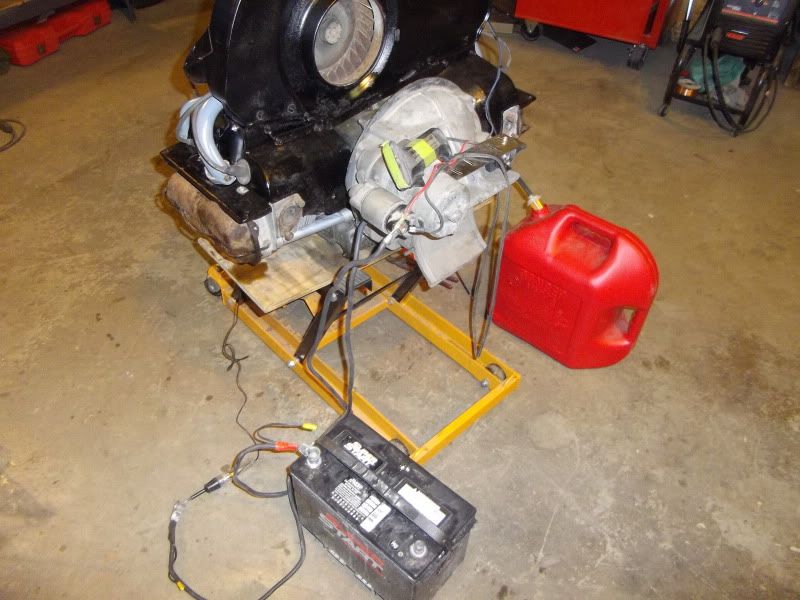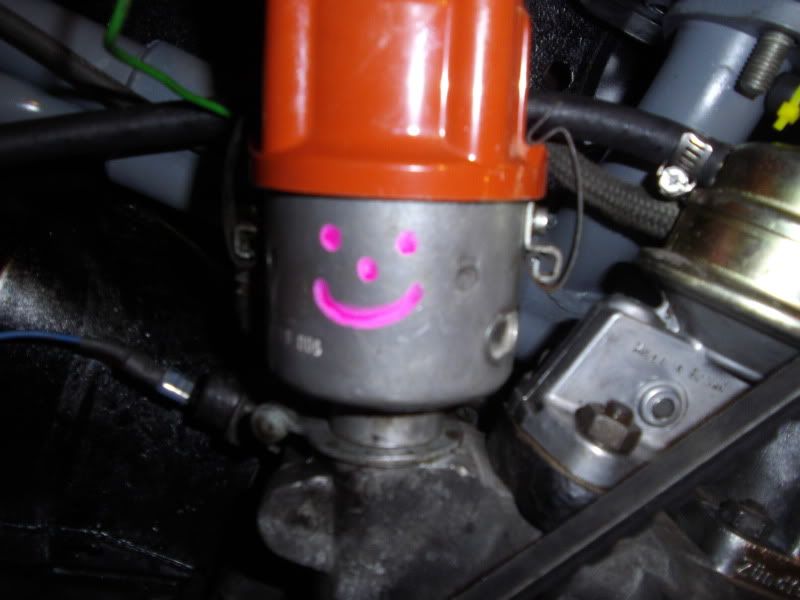 My .009 that I got through my brother, and assembled with a bag of random .009 parts in a bag. The smiley face is a gift from Mike. It's staying.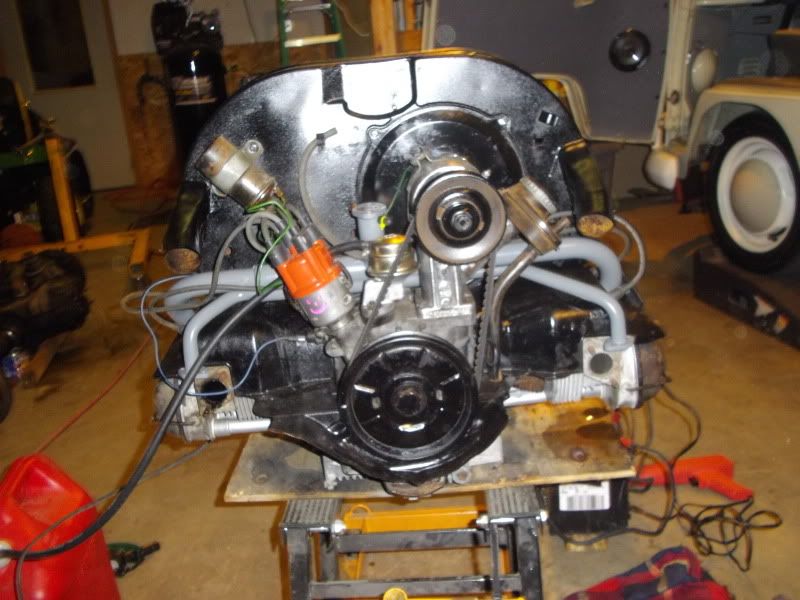 Looks pretty good, right? Remember what it looked like before?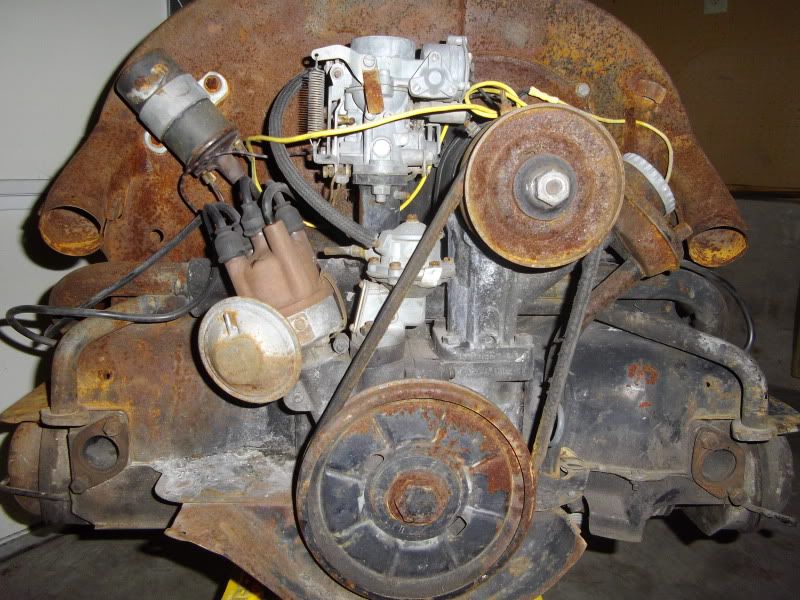 Pretty big difference there.
The distributor that came on it didn't work. But, I had that .009 from my brother, which works just fine. As does the starter that was on my bus when I got it, held on by one bolt and some duct tape.
Mike gave me a whole brand new clutch assembly, a fuel pump, V belt, tons of other miscellaneous parts, I'll never be able to thank him enough.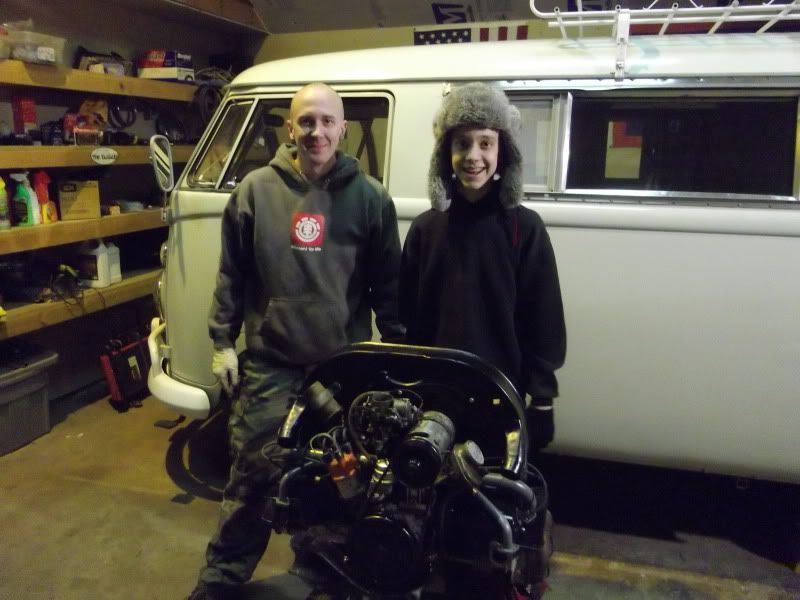 http://s177.photobucket.com/albums/w215 ... 618530.mp4
That's with Mike's distributor though. I think my carb. It was running a bit better later on in the night.
By the way, does anyone wanna see Matt's Beetle?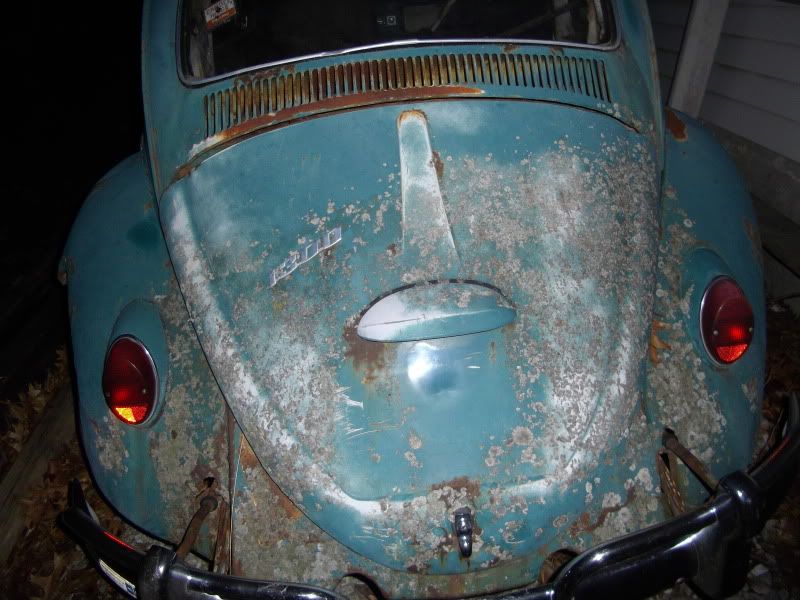 Can you say that your car has moss growing on it?
Story goes that the previous owner was shot in the head in this thing. That's definitely a bullet hole, and that's definitely where the drivers head would be...