Got the control arm thing sorted (hopefully). Thanks again to VWsarent4hippies for the heads up on that.
I made a little jig and cut out a section of the arm. Then I just flipped the removed section so that the bend was further away from the bushing. It was good for 1.75" narrowing.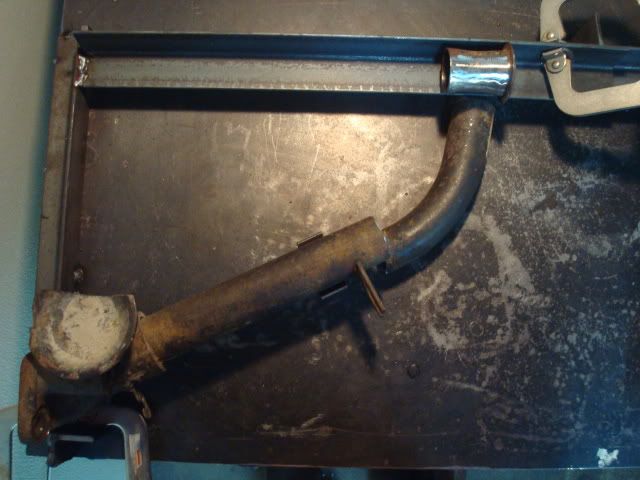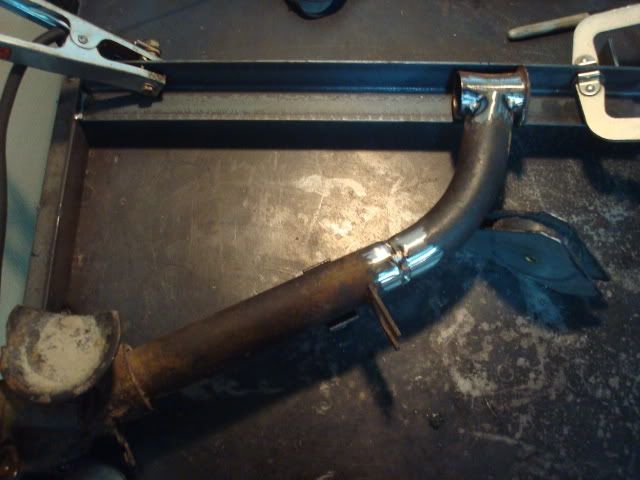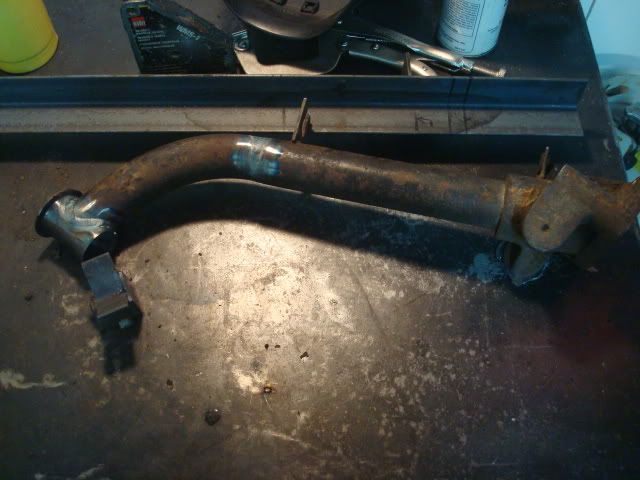 I made extensions to the plate retainers to add strength and hold everything together.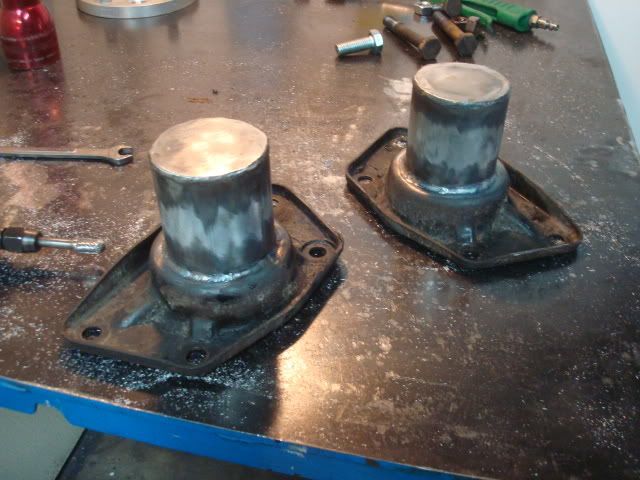 Here's what I'm using to get to the Porsche bolt pattern. Adapters are only 15mm. The wheels have openings between the lugs so all I had to do was grind down the studs and lug nuts a tiny bit. I looked at the possibility of re drilling my hubs but it looked like quite a bit of work with equipment I don't have. Another bonus of the adapter is that it spaces the wheel away from the center nut. Without it it would stick out and I'd have to make some sort of center cap extension or something.
Did a string and bubble alignment and got everything sitting right before I welded in the inner mounts. Then sat it on the ground for a dry run.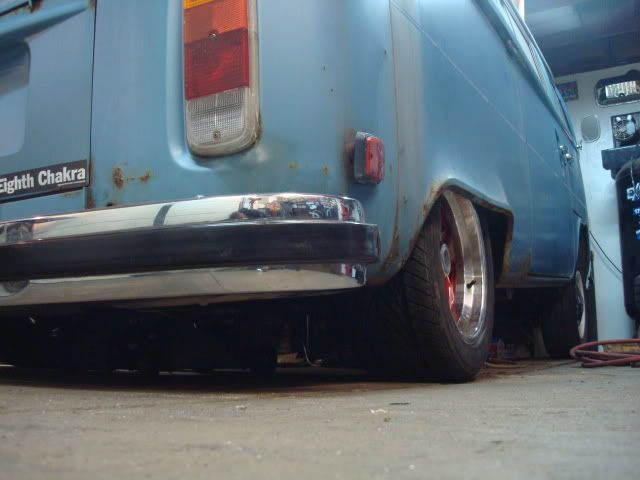 It's tough to appreciate how it looks with the front still so high but I'm happy with the way it fits in there.