Other than that I'm still working through my little to do list.
This has been bugging me for awhile. The bus has always looked like it was lower on the left when viewed from the back. Just a crooked bumper.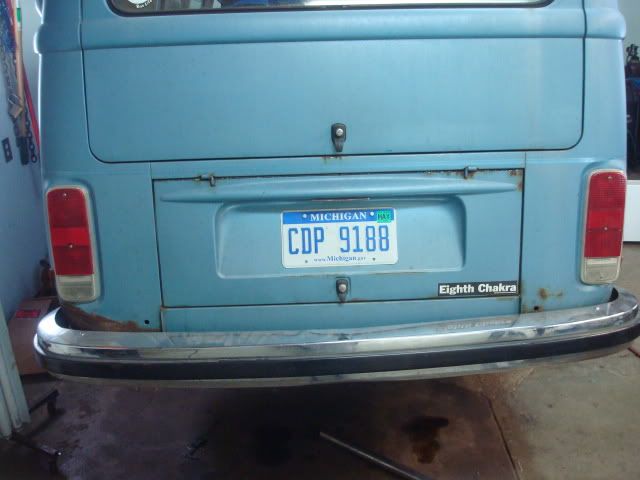 I don't know the history but it looks like it took a little hit on this corner. It bent some stuff up and popped a spot weld. I beat it into shape, added some reinforcements and welded it up. Someday perhaps I'll try a some body work on this pig, but not this time around. I just sprayed the welds with undercoating.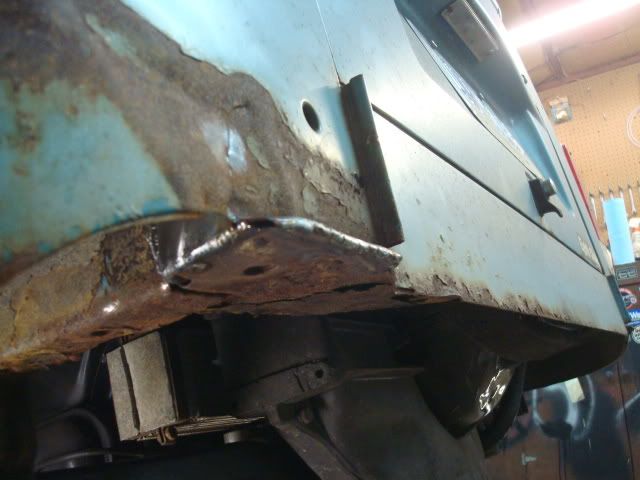 Much better