So after what felt like a million years we collected our latest acquisition yesterday
We bought this one a couple months ago from Winnipeg Manitoba, had to wait for the snow to melt then it got picked up and sat at the shippers for over a month (was super sketched about spendy parts growing legs
)
Instead of doing the smart thing and having it shipped over to the island I had this hairbrain idea to flat tow it home with gregs bus while we were over for the first show of the season
Well we made it home in one piece....barely
Gentlemen I introduce triplejs April 55 ribbed door semaphore vert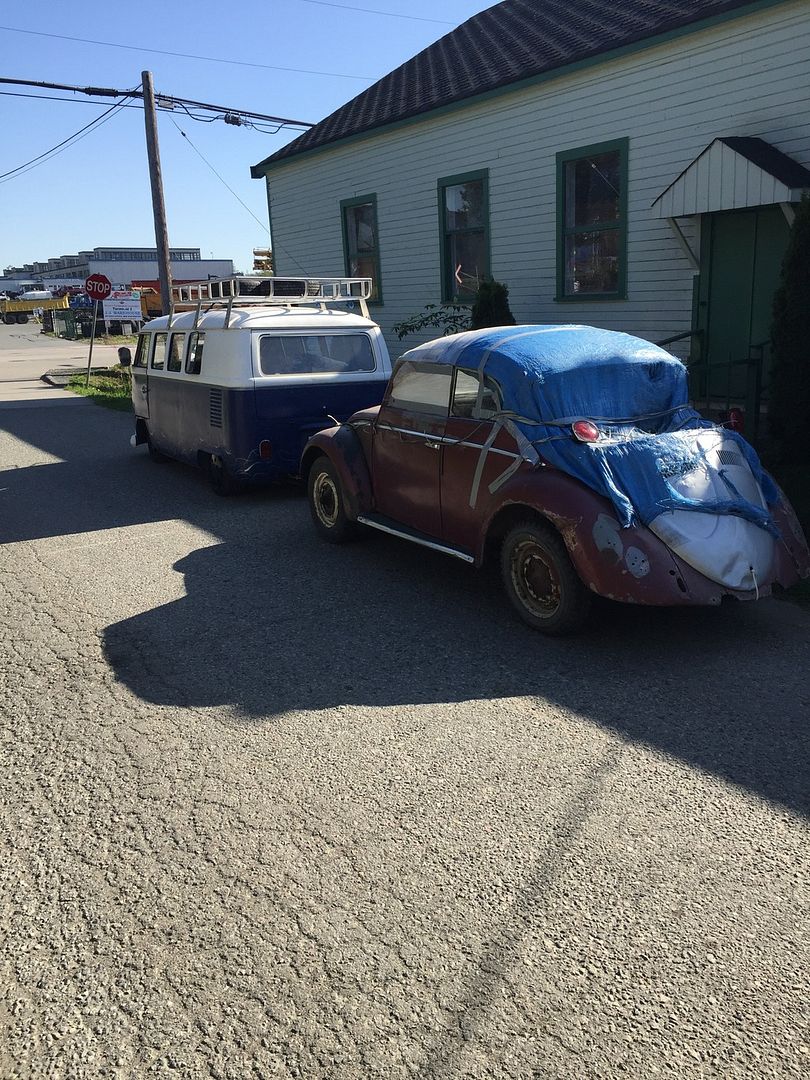 She's had a rough go with some super awesome farmer repairs
but it's all there with all the uber spendy hard to find early parts and is a really rare color combo....dolmite with a brown top, apparently there is only one other surviving car known about that's dolmite and its a RHD with very very little OG paint left on it.
Plan is to yank it apart, fix all the gas welded goodness, paint strip it back to OG and put it on the road with those bias ply whites that we had on Petes Ghia. 36 horse with a WW okrassa kit that Johnny has stashed away.
I'll get some proper pictures in the next couple days....there was talk about diving in tonight but we pooched....was a pretty good booze fest of a weekend, somebody snapped this shot of the ferry ride nap session.....Jrod passed out in the vert and me in Matts 57 SC, size 15's out the window.