Hi, my names Greg and im from Victoria BC
This is my 66 standard. She came with the blue/white paint with the terrible hippy shit on it. I promise it wasnt me!
I got her in 2012 as a "stock" bus. Since then ive done;
4ish" beam, drop spindles, 944 hubs/rotors, RX7 4 piston calipers
68 beetle IRS trans we converted to swing. Rear discs. It was a 1776 until 3 months ago when it decided to die. Now its a 2110.
944 D90s. 6" front 8" rears with 205/40r16s on them. These are keeping me low... although the traction is stellar.
This winter will be filled with metal work on her. Jarod (JRW I think on here) and I have started pounding out some repo panels for the bus. First will be the middle, since i can still drive it while working on it. This weekend I will hopefully be making the floor section and then it will be time to start cutting the thing apart! The plan was to form up the floor this week but I got distracted polishing a set of phonedials to put on my wife's car for winter tires.
This is the other ongoing project, my Parents TDI westy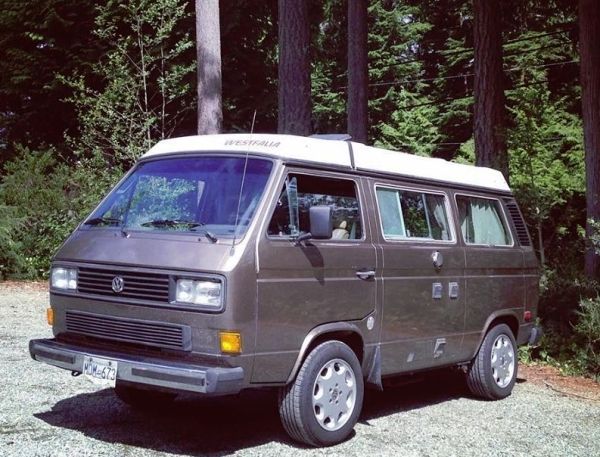 Grandparents bought it new in July of 86. She went 305K on the OG motor and has since done another 50K on the TDI. GoWesty 4 wheel disc converson. GoWesty Merc replica 16x7 wheels. Motors basically stock aside from bigger inectors, custom exhaust and intake. the trannys had some work. Peliquin limited slip diff, 12% taller 3rd and 4th as well 10% od ring and pinion
Ill play with anything that has a motor. Currently helping a buddy with his AWD CRX build as well I'm hunt for an old Kawasaki jetski to steal the mechanicals from to make a powered surfboard