Let's rewind the clock to a few years ago shall we.......after being without an aircooled car (for about a year)......constantly looking without luck finding my new type1 I decided to buy my wheels. I know,I know you are like ....WHAT?? that's putting the cart before the horse so to speak....that's o.k. right?
So here are my new shoes....
After seeing how Pip & Andym modified theirs (correct me if I'm wrong) I now had the delema of the center caps not fitting the the re-pop wheel. I enlisted the help of a talented machinist here on this forum by the name of Gonebuggy (aka Alex) to machine some larger holes for the caps.....and this is how they turned out...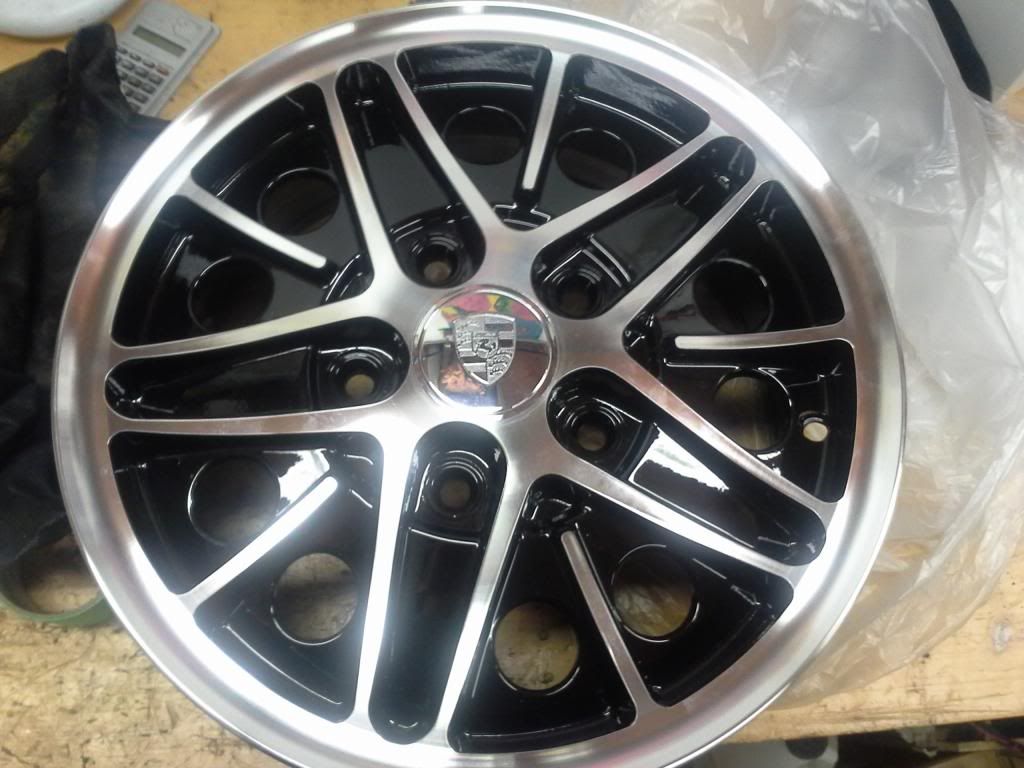 Now having the wheels & tires mounted and sitting all lonely in my garage I needed to put the search into high gear and find me a new car.
......to be continued....