Mentioned it in a different thread but thought I'd start a thread on my new bus
Late spring a couple buddies jumped in a truck and drove through the night up into the interior of BC to rescue this beauty.....
Was piled high inside with parts that we riffled through, chainsawed out the shagcarpeted plywood and 4x4 hippy love bed out of and piled what parts we wanted back in. Bolted some drums and front wheels on, a set of casters to the frame horns and winched it onto the trailer. The old boy said to rummage around the rest of the 10 acres and ended up loading a pan from a 54 standard and a rear ribbed fender that looked like it got run over by a dump truck too. Hit the road and the beer store for the bonsai run home. Left Friday night 7 pm ferry and just made it back for the last ferry home Sat at 9 pm.... Covered somethin like 2300 km in that short time and I was awake for 42 hours
killer boys trip, we had a blast!
Did some trading and ended up being the lucky new owner of this ol girl! Plans are for a ratty lowered simple super patina'd ride....no full blown resto on this bitch but I have to finish my 55 before I start on it....see if I can last on that promise? For now I'm just collecting missing parts (quite a few!) so far I've scored a correct gas tank, reserve tap, some gerson doglegs and long side rocker, door handles, head lights, horn button, radio block off, full length middle seat, and just last weekend both front doors, deck lid, apron, barndoor bubble tail lights, rear pressed bumper and a few other adds and ends....all I need now are front and rear seats, some glass, a nose emblem and motor and trans!!!
Couple more pics....thing it pretty dry for a BC bus, nose is almost rust free, just pushed in and some psycho put an axe through it. Hope I can get it pushed back out to be somewhat respectable without fucking the OG paint?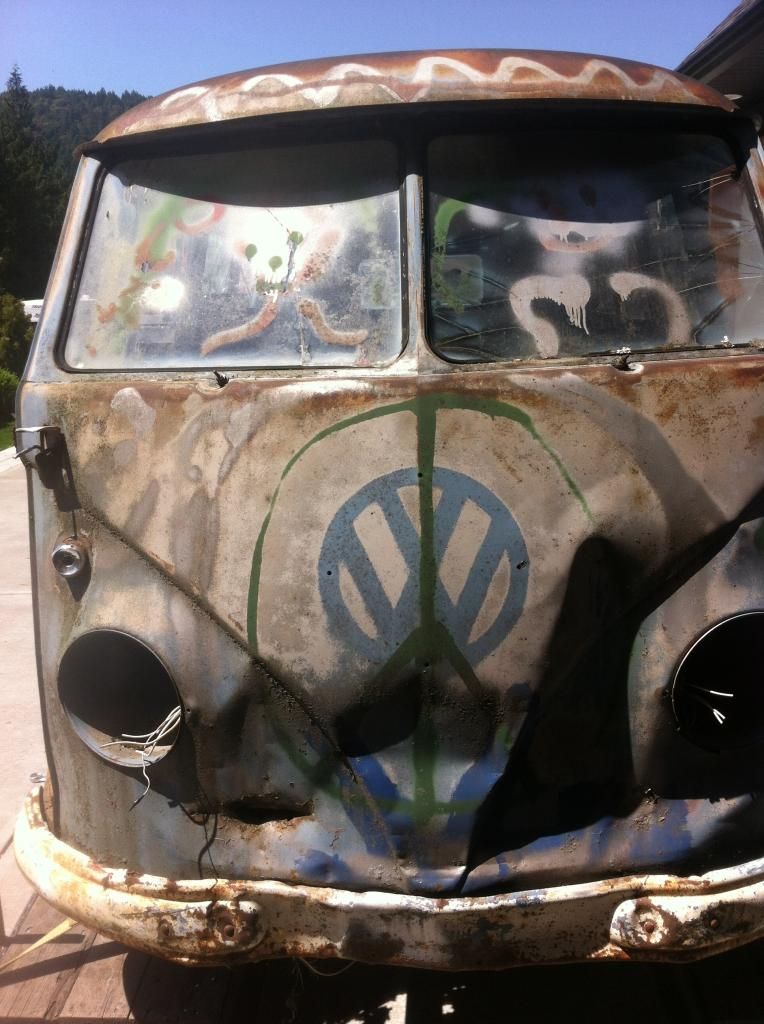 Easy offing the red paint off drivers door, came out nice!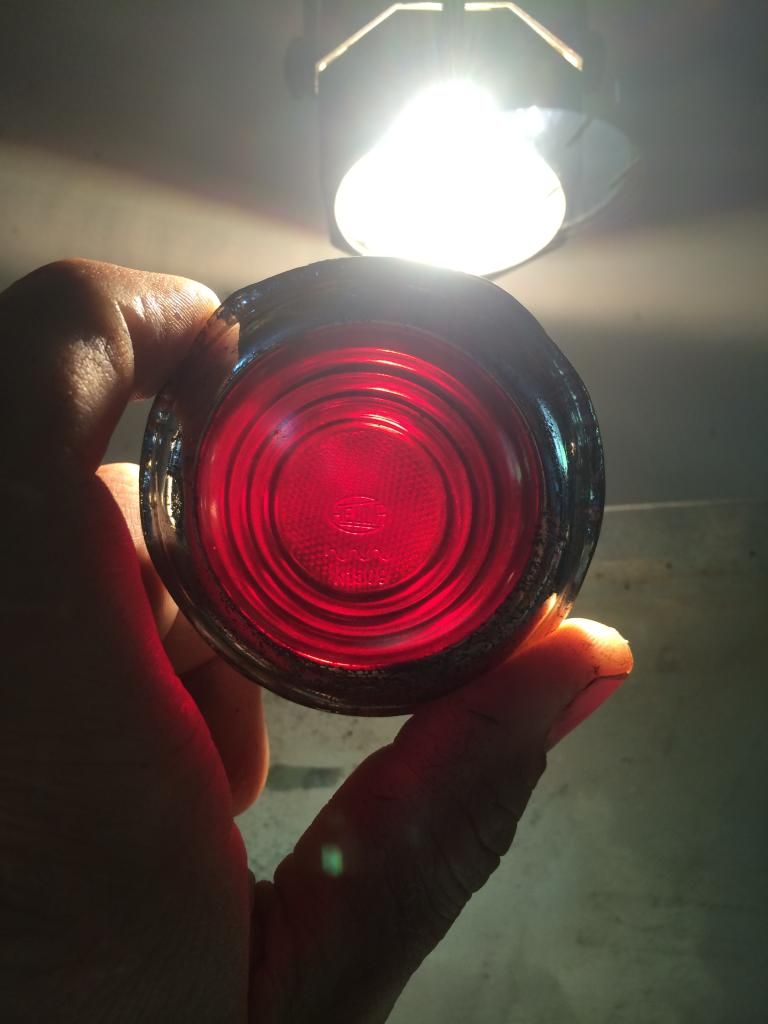 Remnants of old logos...some kind of TV repair shop down the side and on rear hatch....not sure what I'm gonna do with them yet?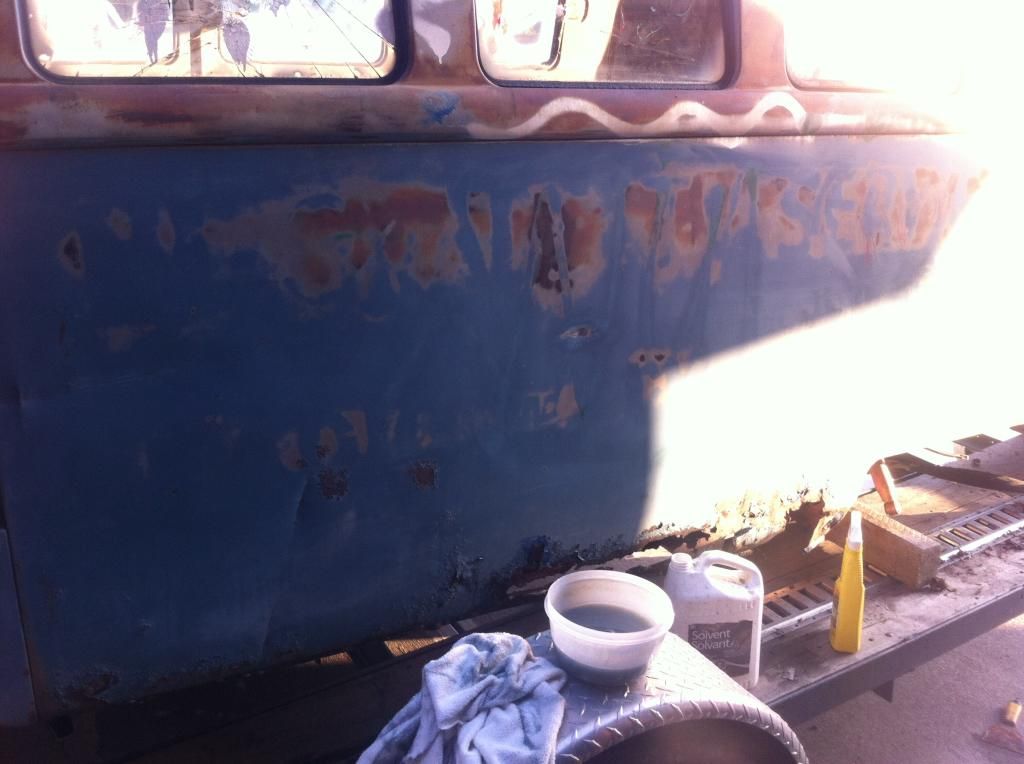 Anyway...I'm super stoked to have an early pressed bumper kombi army next project, gonna be so bad ass.
after driving that 57 single with the safaris open I was hooked!!