Hahahaha mutherfuckers no this ain't no VeeDubya it's an IMPALLLLA!
Haha...sorry Mr Lophat hasn't been around I apologize...life is just been kicking my ass lately. Haven't had much time to do much of anything but work, pay bills, and try to keep my head above water. I can't cry all that much cause I got a decent day job and do this stuff on the side.
Just seems like you can never go fast enough to catch up. Well I woke up finally (most thanks to my wife) for waking me outa my trance.
I'm honestly asking all you guys to pull over right now and stop...no really, STOP!
Look behind you...if your Wife, Mother, Sister, brother, niece, nephew, aunt...ok you get the picture isn't benefiting fully from the fruits of your labour then something is wrong. Are they better off or have you left a trail of destruction behind you without even knowing it? Life has tricked us. Tricked us into thinking that 205MPH is a normal speed. Tricked us into believing that if we go faster we'll catch up...we won't.
So stop, take stock of your responsibilities and accountabilities and pay up.
I've got some stuff to do so Im'a head it off with my buddy Hai's 58.
So Hai brought it over to my new shop...but I didn't have it yet, so I told him to bring it to my house. I'm super stoked he trusts me with his baby and I'm gonna take care of her.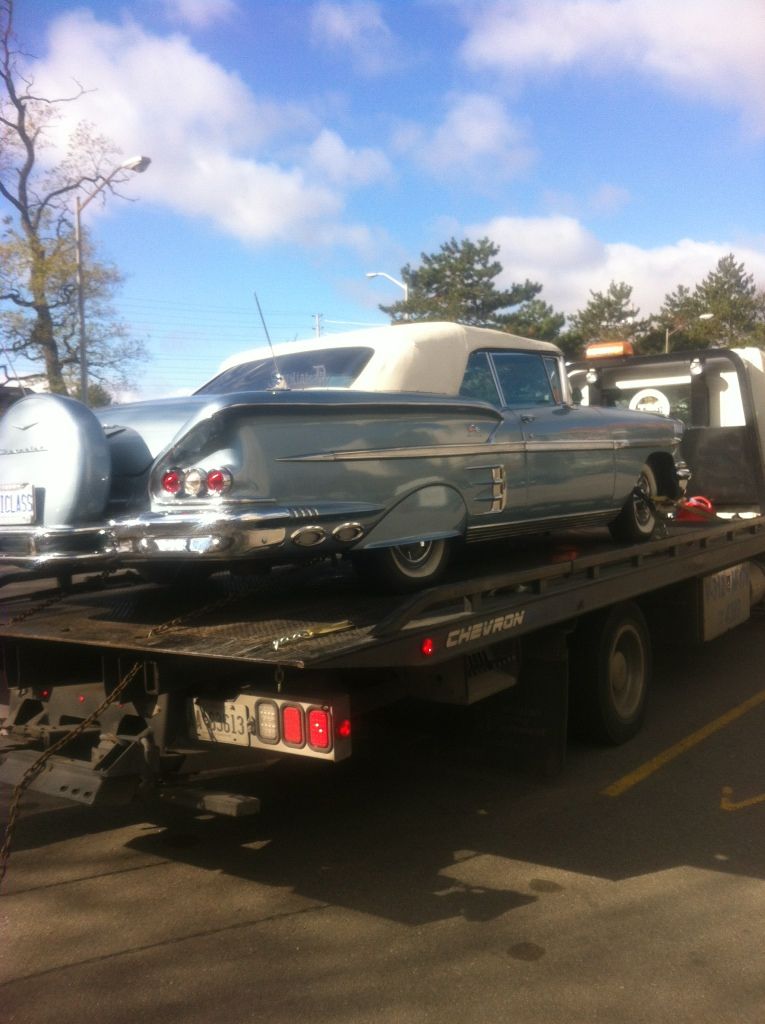 And it made it up...safe and sound...after a tour around the block with Hai at the controls cause this car scares the hell outa me.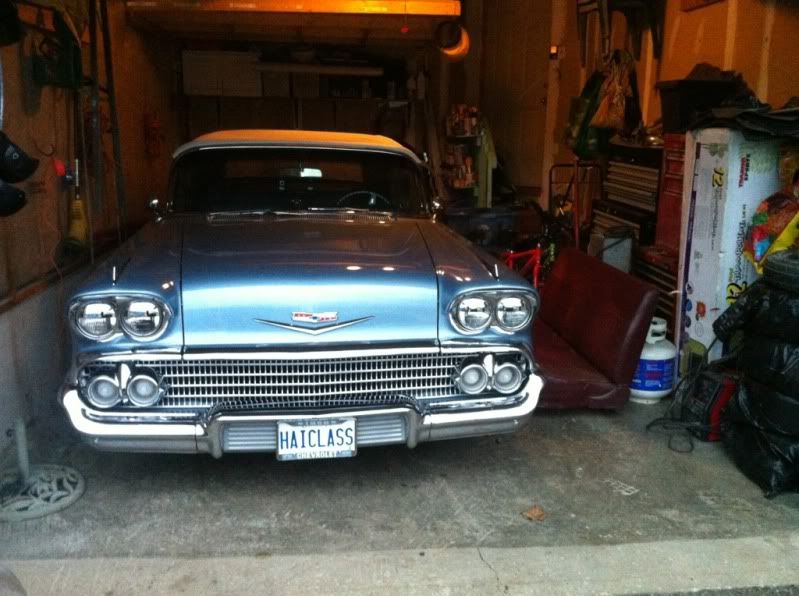 It's sooo clean, friggin hell man. So I finally get it in after a week of my car looking like a parking lot. Notice Hai's car in the background saying "thats right mutherfuckers I get the garage! Go sleep outside wit cho trifling asses!"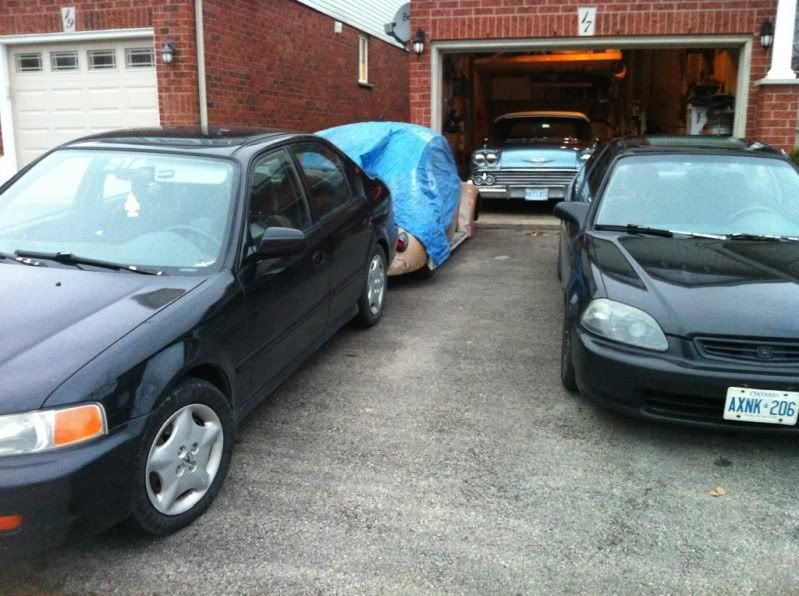 This car has a bad attitude. It don't take no shit from nooobody. She told me "clean them leaves and shit off the ground fo'in you take any pictures of me of your internet!" She wanted more light and to clean her up first. I told her no can do without a chamois and a wash...but I would definitely clean her up after real good.
Usually I get a vibe off cars, they talk to me. I'm going to turn this into a TV show. Dunno how I'll get it done, but if not me then someone else...that can hear a car say shit. They all seem to have individual needs and conserns...ya think I've gone over the cliff now for sure. "Well they finally pushed him over the edge now...he's having conversations with cars". But don't we all kinda realize that in some way shape or form?
Look at her with her fine ass.
So I'm getting at it...finally. She was telling me "it's about time you showed up. Told me it was too cold so I turned the heat up.
After putting these on so as not to scuff...we begin.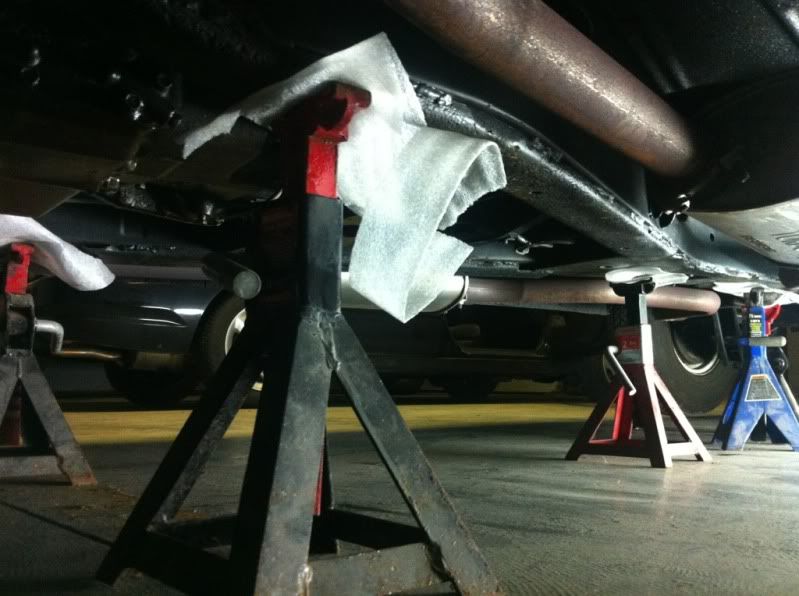 If anyone sees anything through here that they think I can improve on feel free to chime in. I'm still alive, so I'm still able to learn. There are a lot of great fabricators and builders out there, I welcome comments and criticism lol.
So she's up on stands...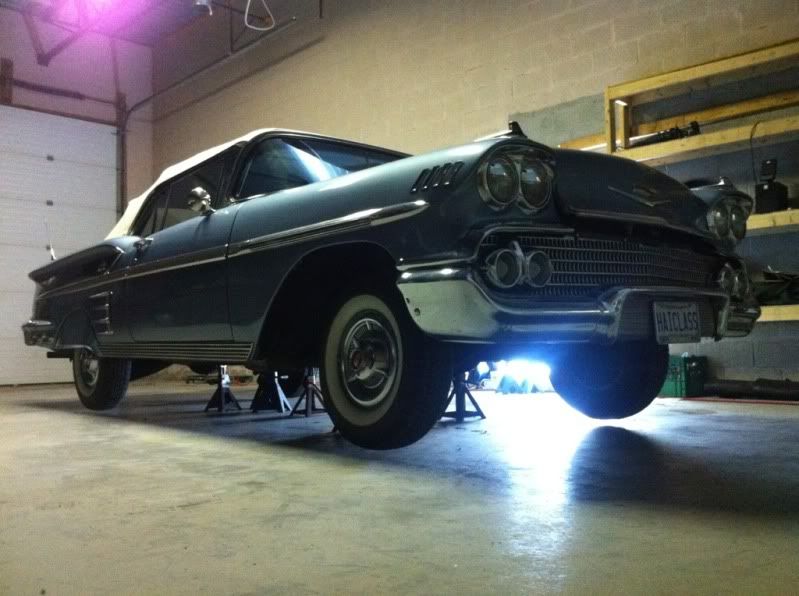 After reminding me to do this...
Ahhhhh this is gonna be a fun build.