Ahaha, thanks guys. This car needs some spider caps and beauty rings.
I'm glad it was a recently restored car cause the parts came off sooooooo easy. Anyway I got back onto it today. I wanted to check out what a wire may look like...
Then I got back at it and polished the tank.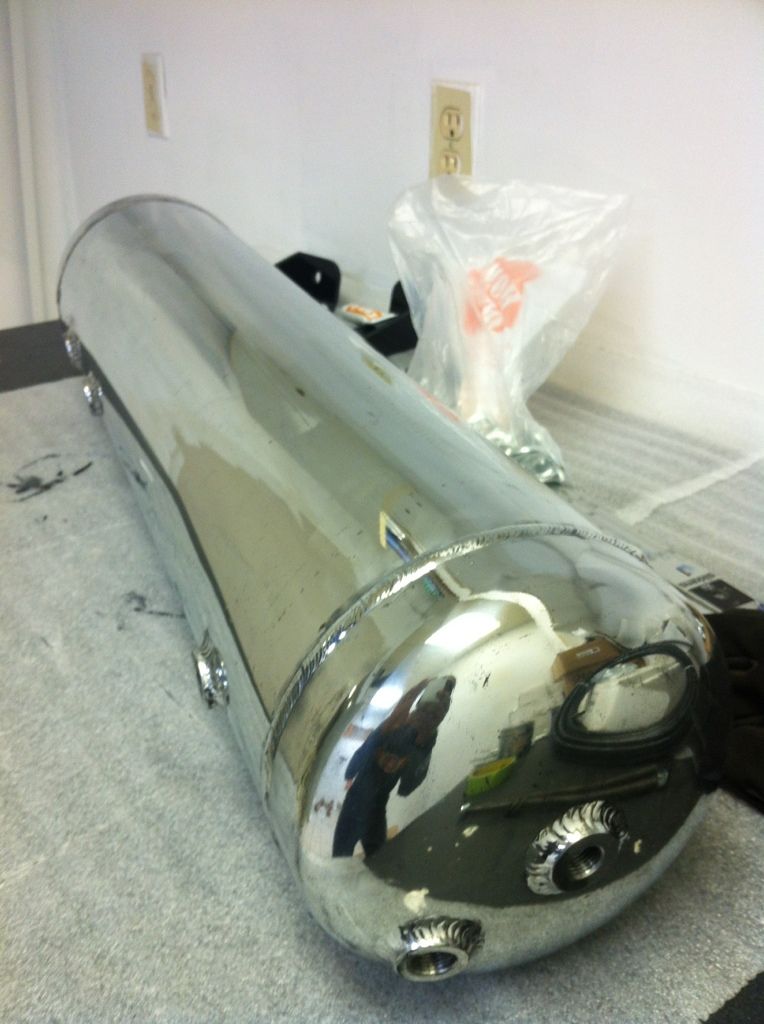 I hated the dull flat look...this just looks better.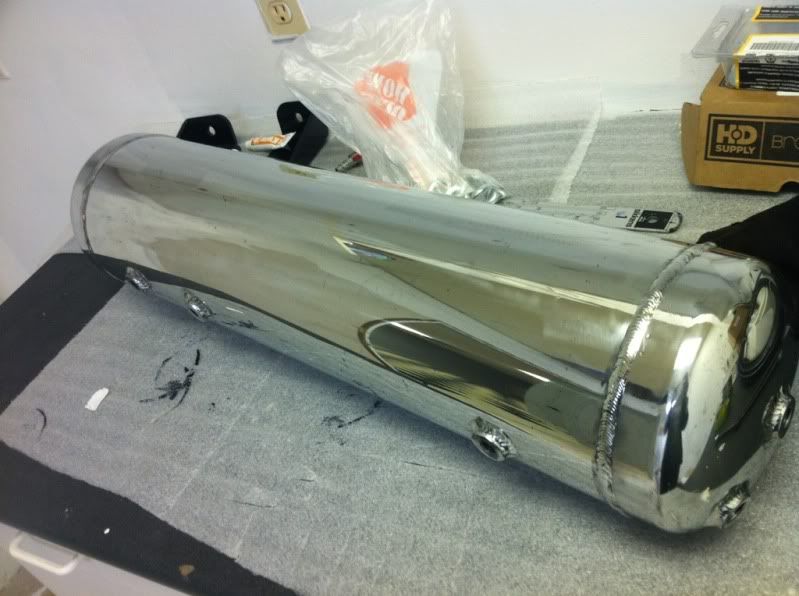 Then I started plumbing the airlines for good, running electrical and making the Exo unit. I also got a grommet for where all the airline and electrical will pass through.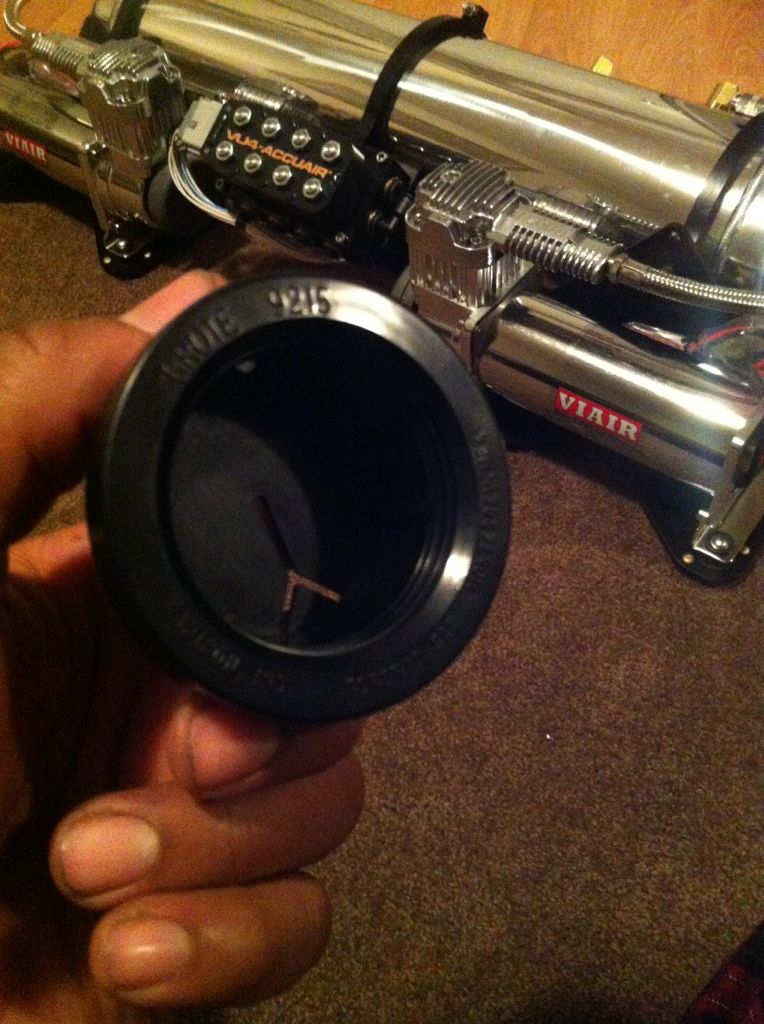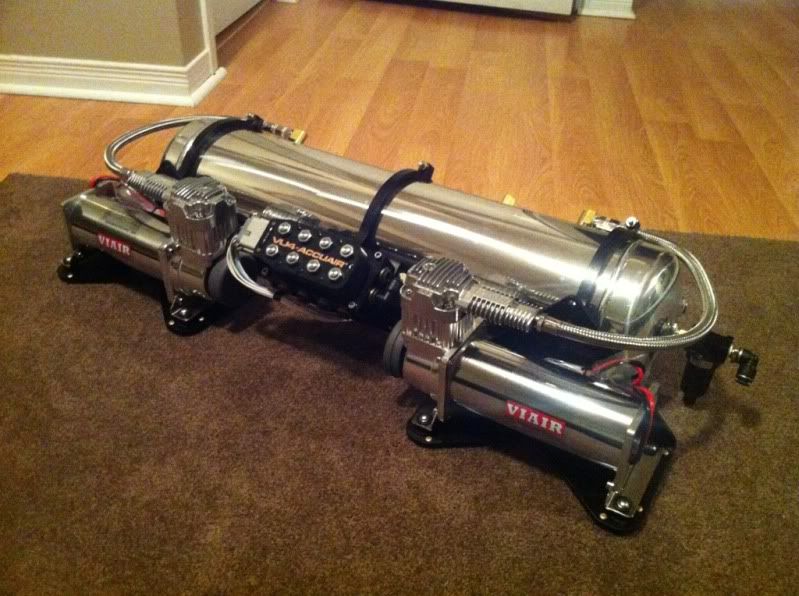 I'll get this mounted tomorrow night.