Living without a Vw since June of this year and looking daily......an email with a link from Greg arrived showing that a '67 beetle was for sale.
Local to boot!!
Fighting with the idea for a few weeks.......and getting some gental nudging..........I pulled the trigger yesterday. Now I am now the proud new owner of a litte green 1967 beetle.
It has been involved in the local GTA (Greater Toronto Area) Vw community for a few years now and some of the Canadian corner members have been kind enough to shed some light on it's history for me.
Thanks for that!
......oh yeah.............the driver's side rear wheel was seized.......what a f%#&@ng treat the was getting in on & off the trailer.
Here's a little taste......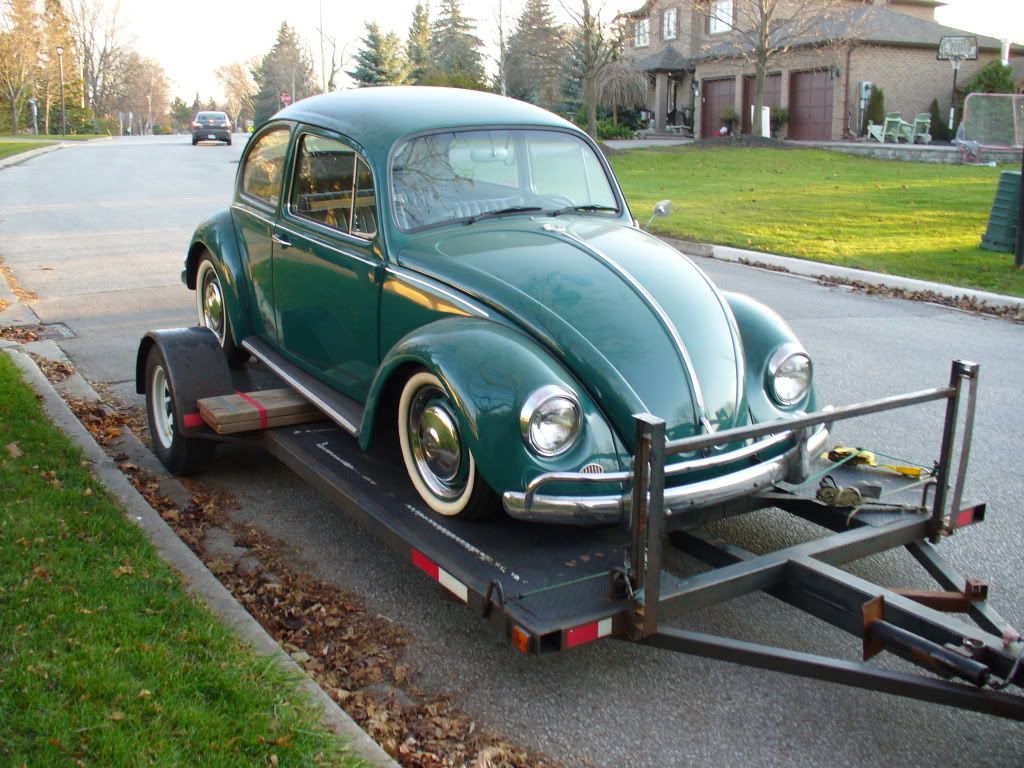 no more fat chick!