just started to dismantle my project truck. The truck is still original paint and will stay that way as much as possible. I am going to lower the truck but it won't be in the weeds low. I still will use the truck as a truck somewhat. I dropped the suspension out front and back the last couple days. Bloody shift rod sleeve was a bastard to get out. Had to cut the sleeve in the end. Next is going to be looking at which way to go either IRS or swing?? Any ideas?? Also started to look for the stuff to swap Porsche brakes in the front. What's the best way to get rear discs? Have a set of Creative Engineering safaris for the front and will be keeping my eyes and ears open for a rear safari. In the beginning I will just be doing a simple 1600 with a bigger motor later after I get a few things sorted out. I am also looking at trying to get all of my projects rolling on the same wheels. I have a couple old Datsuns (Roadster and a 510), a 1974 BMW 2002 and 2 more VW's (60 double door panel and a 65 single cab). I have 2 sets of Cosmics already for the Datsuns and three sets of Revolutions again for the Datsuns. I can probably get the Revolutions a little easier and definitely cheaper then the Cosmics. The Revolutions would be unique on the VW's since most guys don't know what they are. Here are some shots that show the truck and it's condition.
and the wheels (the Revolutions are on the right).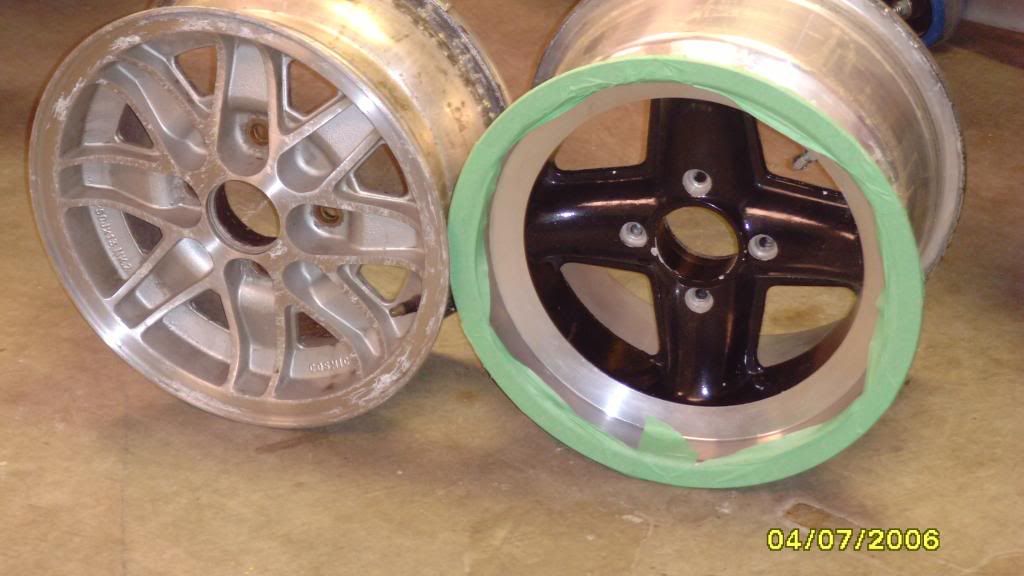 I will post up some more shots if people want to see them.