So Andy gave me a bad time over the time of my bus build for not posting a build thread, and in hindsight, it would have been fun to have documented the build a little better, so I am throwing this up so that I force myself to keep updating things and share the build with all of you.
So my bus started its journey to the UK 2 weeks ago to spend its life in a showroom for a Rock/Granite company. Few pics of it getting picked up.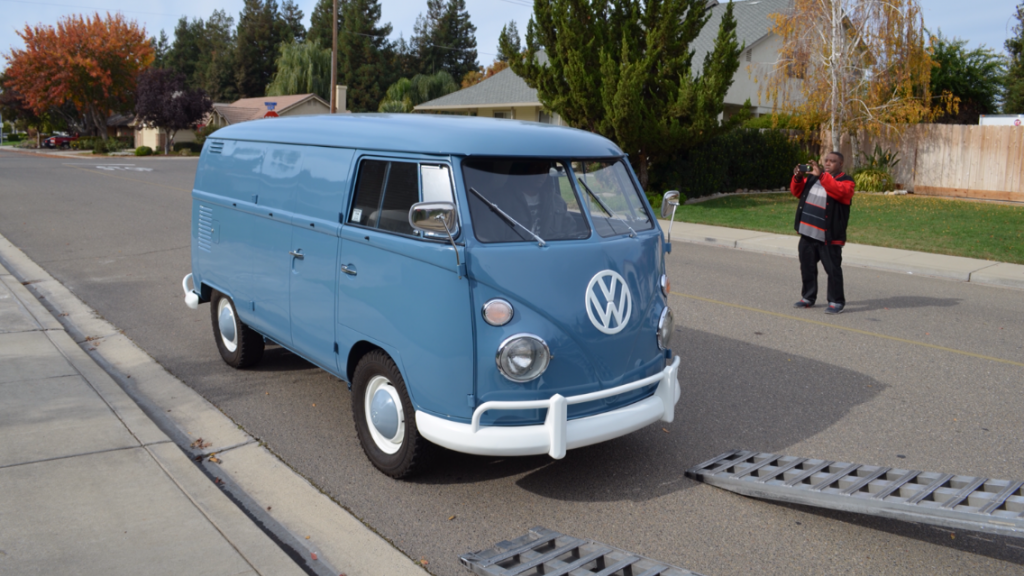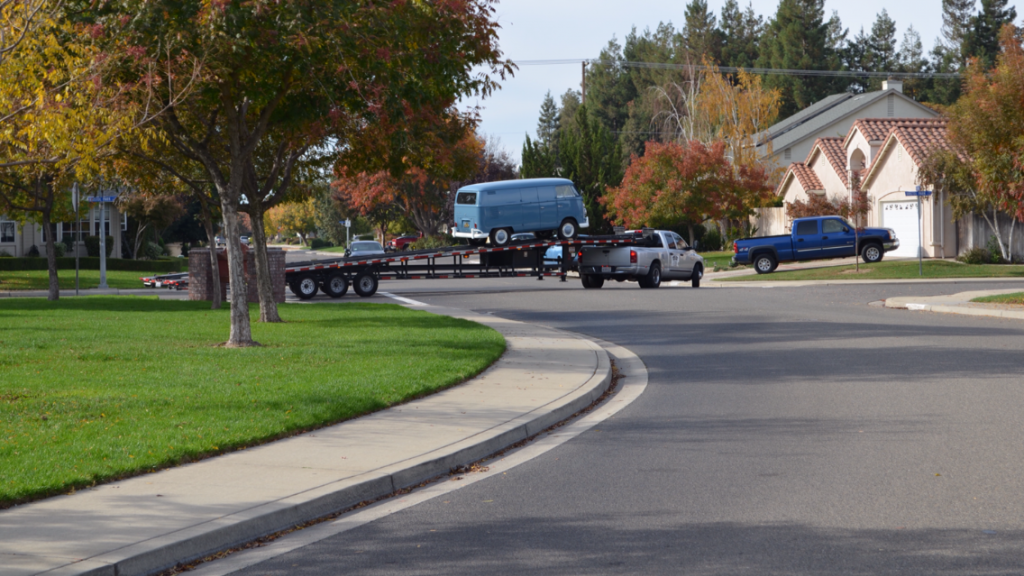 The bus turned out just the way that I wanted, and won a bunch of awards during the show season, but in the end, I did not really enjoy driving it. Had a few friends state that I was nuts for selling it, but I was ready to build a fast VW that was more enjoyable to drive. And after building a super shiny restored bus, I was afraid to drive it, so I wanted to change that in this build - build something that I am not afraid to drive anywhere. I am a HUGE lover of sleeper VW's, so this bug is going to be built to pack a serious punch, but be seriously unsuspecting. For now, gonna leave the body completely as-is (might buff it) and build the drivetrain only. But it will get painted in the future - Just not sure how soon that time will come. I'd rather have the drivetrain be the way I want it and be able to drive the piss out of it rather than have a pretty car doesn't perform the way I want.
So this is where the new 65 Bug comes in. Bought it from a fellow who purchased it from the original owner, but never registered it - so I am the second owner. That doesn't happen very often! The car is super solid, and the body is pretty mint. I have another 65 bug that would take a lot of work to make as solid as this one, so its a great canvas to start from. So a few pics of the car.....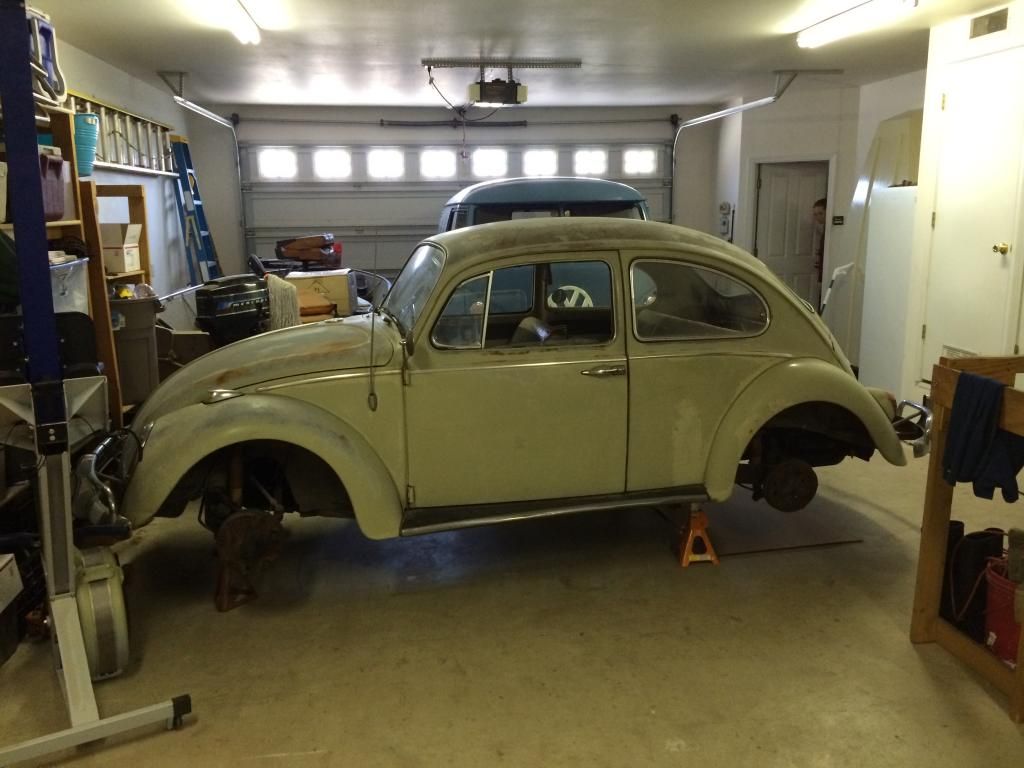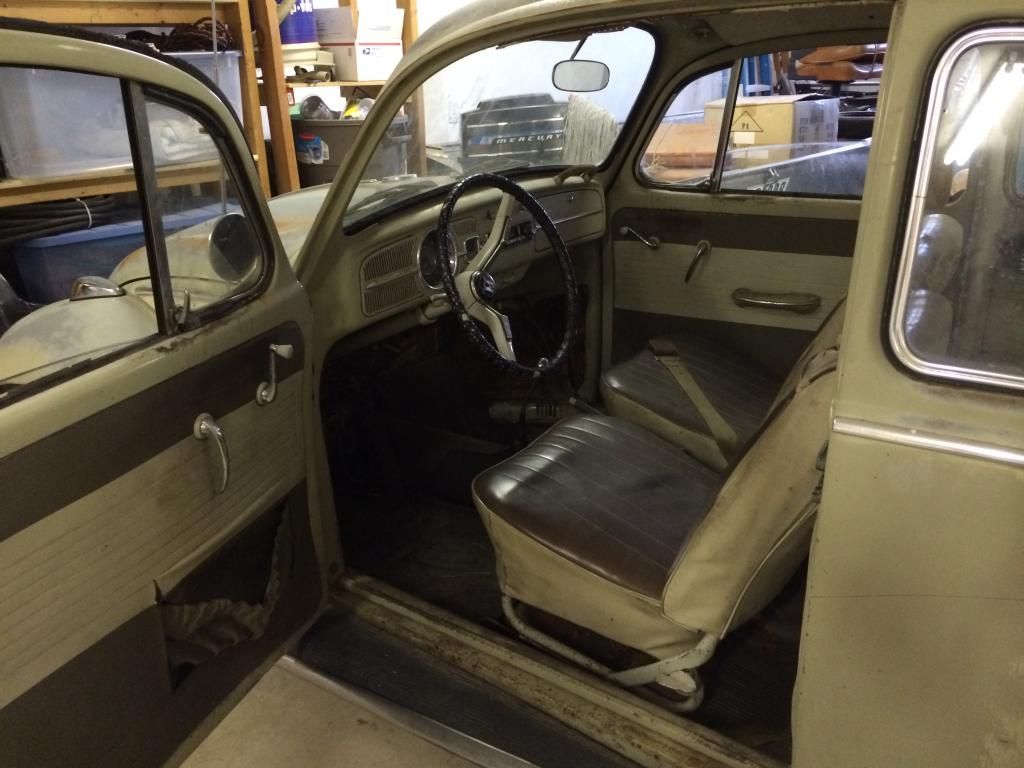 Original plates - last registered in 85!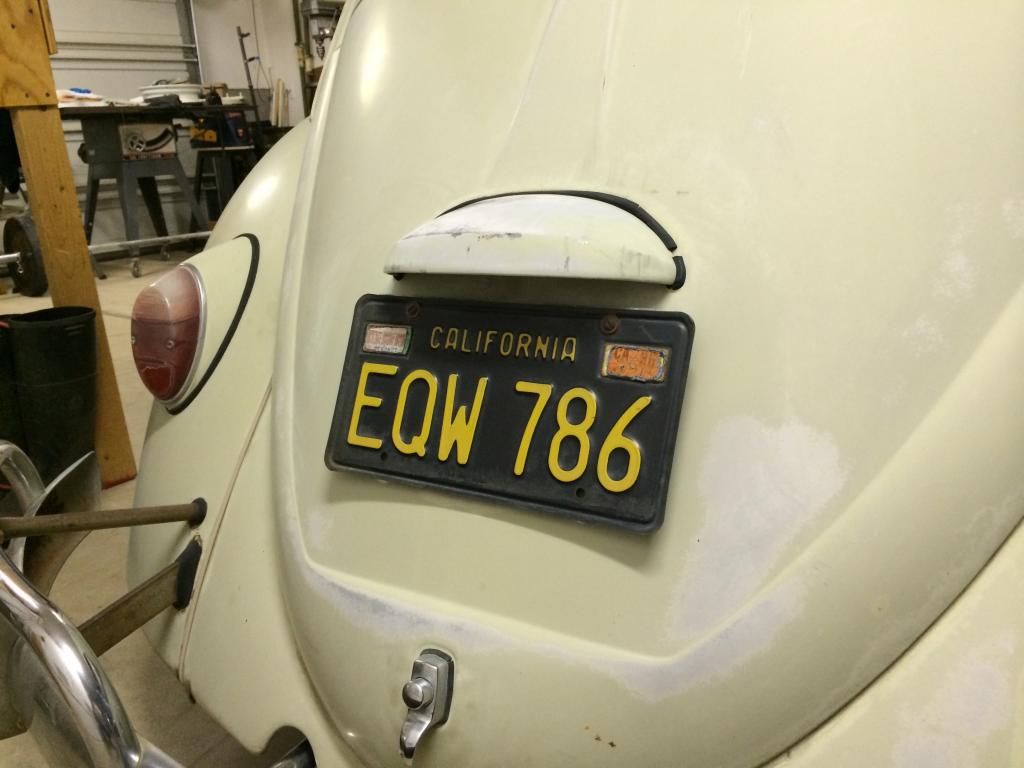 6 volt 40 horse!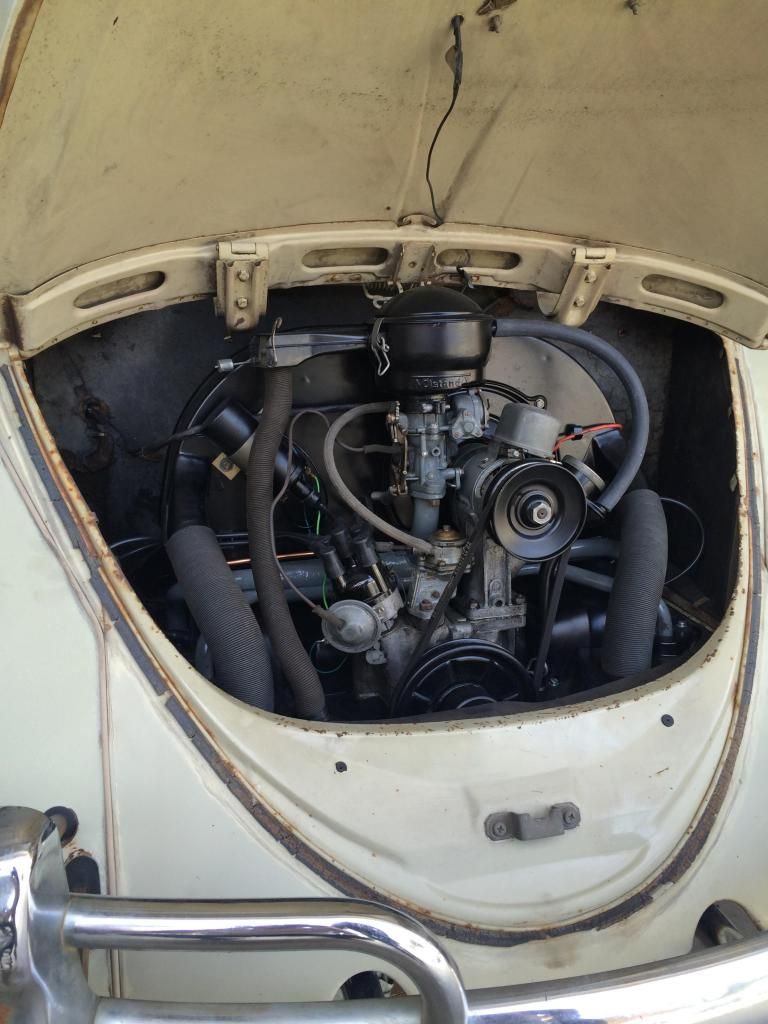 Apparently the car had been purchased with a set of early 356 rims on it at the time, and the PO sold the car to basically repay what he bought the car for....so I got the car with no wheels. Makes it a blessing to move around. So got a few rollers for it.
Progress photos will continue to feed in in the next week. Tore into the car on Friday afternoon and got it all ready to remove the body. Removed all the seats, gas tank, all body bolts, motor, all wiring attached to pan, speedo cable, brake reservoir, etc. Finishing up on the saw horse/stands to rest the body on while I build a wicked drivetrain for it. Been collecting parts here and there for 3 years now with this build in mind....
Plans so far consist of:
-Big stroker motor (2165 or 2276 at this point)
-Super Squish 94mm pistons from AC.net, ~12:1 CR, Steve Tims Stage 2 Heads, full EFI with 40mm CB Throttle Bodies/Crank Trigger Ignition, Sidewinder Exhaust, Sync-Link linkage, etc.
-IRS conversion in the rear (narrowed trailing arms if needed for wheel clearance)
-Built late model Zig-Zag IRS Case with beefed up internals/HD Axles/CV's
-Front and Rear Sway Bars - I want this thing to hook around corners
-Beam by Andy once we determine how narrow is needed - Andy is thinking about doing a 4 adjuster beam for this build
-4 Wheel Discs (Russell's Wilwood/Custom Dropped Spindle combo up from, generic disc rear)
-Widened 16" Smoothies - Very similar to the wheels on Mark's split - Thinking might go to 5.5 fronts though with 185 or 195's up front and 205/60R16's in the rear.
Should be fun. Stay tuned!